Champion Forest A/C Repair
Licensed Pros from John Moore Are Your Local Experts in Home Cooling
Our Champion Forest cooling experts at John Moore are standing by to help you today. Just call
(713) 730-2525

or click the button below:
Champion Forest A/C Replacement & Repair since 1994
Just like its name suggests, Champion Forest is home to top notch homes, golf courses, and country clubs. And now, John Moore is here to help Champion Forest residents like you feel like a champion at home. This includes winning solutions for your A/C. But homes in Champion Forest come with their own unique challenges. Sometimes the sheer size of the home or floor-to-ceiling windows can cause uneven temperatures or issues with energy efficiency. Or you may be dealing with some of the more common issues like a lack of insulation, undersized ducts, an outdated A/C system, or damaged components. No matter what the issue is, John Moore provides winning, long-lasting solutions for your unique problem. We've been delivering A/C service to Champion Forest since 1994. As a first-rate homeowner, expect first-class service with certified technicians to keep your home comfortable throughout the year.
John Moore's AC Services Include:
Champion Forest A/C Replacement, Champion Forest Air Conditioning Repairs including Whole Home Air Balancing and Air Duct Design, Champion Forest Air Conditioning Maintenance and Tune-ups, Indoor Air Quality
For fast AC service in Champion Forest, call 713-730-2525 to schedule an appointment.
Premier Air Conditioning Replacement by HVAC Pros
There are many cost savings advantages to replacing an old A/C unit: improved energy efficiency, advanced temperature control technologies, potential rebates, and eliminating recurring repair costs.
Newer systems have higher Seasonal Efficiency Energy Ratings (SEER), meaning the system takes less energy to cool a home. By going with John Moore, rest assured we won't push you into a hasty decision. We will provide you with all the information you need to make the most informed decision. Not only will we conduct a heat load calculation to determine the proper tonnage of your new unit, but we will also discuss good-better-best options so you can choose what's best for your home and your budget. When it comes to air conditioning replacement in Champion Forest, you can always rely on our team of HVAC experts!
Air Conditioning Repair & Maintenance for Texas Homeowners
Instead of waiting to have your AC system checked out when something goes wrong, get ahead of the game. John Moore's $69 A/C tune-up and Champion Forest air conditioning maintenance check can prolong the life of your AC unit of your A/C unit, keeping you and your family comfortable for longer.
So if you're hearing strange noises when your A/C turns on or notice that some rooms are warmer than others, John Moore offers a thorough 28-point A/C inspection to investigate every possible problem. From damaged air ducts to backed-up condensate drain lines, John Moore identifies the root cause of your problem and provides quality Champion Forest air conditioning repairs and products to ensure the solution is long lasting.
Get Instant A/C Help in Champion Forest!
Connect with a John Moore Expert Using a Single Click
Click this button so you can:
Schedule a Job | View Memberships | Learn About Financing
Fall Furnace Tune-Up & Inspection
With a No-breakdown Guarantee!*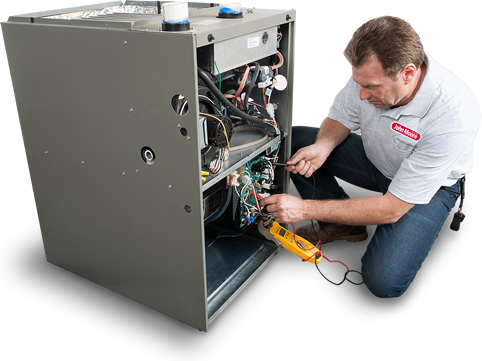 *If your heating system fails within one year of the maintenance, the cost of the $69 tune-up can be applied toward any repairs.
*Mention this special.
Kitchen and mainline stoppages with accessible cleanout. 60-day warranty.
*Mention this special.