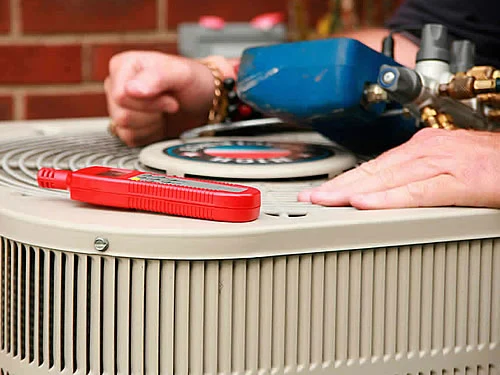 Air Conditioning Maintenance in Houston
A/C Maintenance in Houston from the HVAC Experts at John Moore
Keep Your Residential AC System in Great Shape With Yearly Maintenance, Inspection, and Tune-Up Service
There are some AC maintenance procedures we always recommend the homeowner do if they are able. The most important is to replace your air filter at least every other month. Old air filters strain your system and are often what causes other malfunctions. You can add at least 5 years to your system's life by replacing your air filter when it needs to be replaced.
John Moore also sells Plumbers' Formula 6, a drain cleaning fluid that should be used every 4 to 6 months to clean your condensate drain and prevent algae from growing inside.
John Moore's 28 Point AC Inspection and Tune-up
What's Included in AC Maintenance?
John Moore's annual 28-point inspection and tune-up service is designed to keep your system in optimal running conditions year-round. Our technicians will address any problems that your AC unit may have before they can affect the other components of your HVAC system.
We Inspect All Filters, including any Media or Whole-Home Air Filters to Ensure Indoor Air Quality.
We Inspect the Blower Wheel.
We Inspect and Test the Condensate Drain Line.
We Inspect the Outdoor (Condenser) Coil if Accessible.
We Visually Check for Refrigerant Leaks.
We Check and Clean Thermostat and Test Its Operation.
We Check Metering Device if Accessible.
We Check Return Air Temperature.
We Check Supply Air Temperature.
We Check Wet Tub Temperature (if applicable).
We Check Temperature drop(s).
We Check Disconnect Box, Wire Sizes, and Tighten Any Loose Connections.
We Check Operation of Service Valves.
We Test and Measure Capacitor Voltage and Start Component.
We Test the Amperage of Your Compressor.
We Check Contactor and Relays.
We Check Compressor and Fan Motor Current.
We Measure the Suction Line Temperature.
We Measure Suction Pressure.
We Measure Superheat/Subcool.
We Measure the Air Entering the Outdoor Coil.
We Measure Discharge Temperature.
We Measure Discharge Pressure.
We Check Refrigerant Charge.
We Evaluate the Condition and the Overall Efficiency of Equipment.
We Visually Inspect Insulation for Proper Levels and Conditioning.
We Visually Inspect Air Ducts for Correct Sizing and Leakage.
We Water Wash Condensing Coil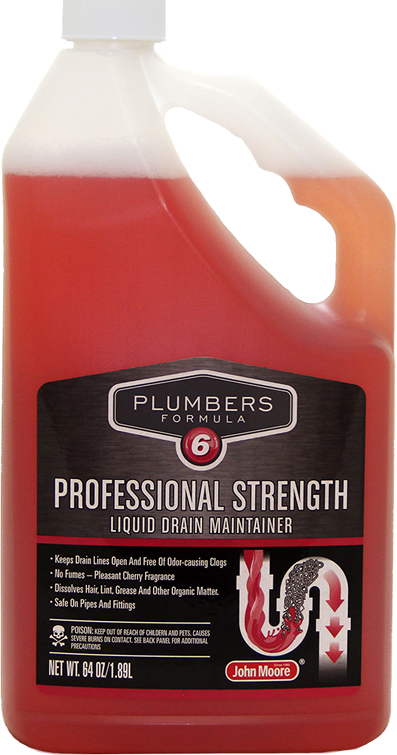 Stop a Stoppage before It Starts!
Prevent Air Conditioning Condensate Drain Line Stoppages with Plumbers Formula 6!
Specifically formulated by John Moore to clear buildup of algae and other organic matter. Request Plumbers Formula 6 today and receive a free whole-home plumbing inspection! 
Drain Cleaning Products →
Whether you need repairs right away or simply want to avoid costly problems down the road, John Moore Services LLC is ready to take care of your needs. Our service technicians have the training and tools necessary to get the job done right the first time.
$100 OFF
For a Limited Time
• Protect and insulate your attic pipes
• Increase energy efficiency
• Improve your comfort
*Mention this special.
Indoor Air Quality & Duct Cleaning
$100 OFF
For a Limited Time
• Improve health by removing allergens
• Eliminate pet & household odors
• Breathe and sleep better

*Mention this special.