Toilet Repair Replace Install Houston
Toilet Unclogging, Repairs, Replacements, and Installations That Bring Added Comfort to Your Bathroom
Toilet / Commode Repair and Installation by Houston's Leading and Most Trusted Plumbing Expert for 50+ Years.
Hassle-Free Toilet Repairs and Installation
Servicing the brands that you have come to know and trust. Whether repairing, replacing, or unclogging - we'll have things flowing in no time.
John Moore's licensed plumbers have been helping Houston homeowners with their plumbing—including toilets—for over 50 years. Flush away the frustration of clogs and toilets that won't flush. We can also help you replace your toilet for aesthetic reasons, or for accessibility additions. Call John Moore's plumbing professionals today. Whether it's as simple as a clog, or as strenuous as a sewer stoppage or drain-jetting issue, we are here to help.
John Moore Toilet Services:
Unclogging Repairs Installations
Drain-jetting
Sewer-line clean-out
Renovations
Running toilet
Leaking toilet
Signs Your Toilet Needs Repairs:
Leaks: tank leak or base leak
Not flushing Difficult to flush
Not filling
Strange noises
Clogged
Uncomfortable to use
Toilet Installation From John Moore
If your toilet has a major leak, is uncomfortable to use, or you're wanting something new to match your bathroom renovations, contact John Moore's plumbing professionals to tackle your toilet installation.
John Moore's toilet installation process is all about putting Houston homeowners at ease. We know it can be disruptive to have workers come into your home, which is why we work hard to make the experience as relaxed, efficient, and hassle-free as possible.
Toilet Repairs with John Moore
John Moore's licensed plumbers offer a wide range of services for your home's toilets, including, but not limited to:
Clogged toilet repairs, running toilet repairs, leaking toilet repairs, and repairing or replacing parts of your toilet that aren't working properly, such as the flapper, fill valve, or wax seal.
Think you could be dealing with a more severe toilet or plumbing issue? Don't fret. John Moore's wide range of plumbing services also include: repiping services, whole-house water quality tests, and expert unclogging.
What are some common household toilet problems?
Each of these common toilet issues could be a result of another issue going on with your toilet or plumbing system. Give yourself peace of mind by calling on a licensed plumber.
The toilet has a weak flush that doesn't work correctly
The toilet's flush is strong, but isn't complete
The toilet tank fills with excessive water after being flushed
The water in the toilet bowl drops below the norm
The toilet flushes twice in a row, without having to double-flush
The toilet is making odd noises, such as whistling, when the tank is filling or draining
The toilet takes too long to fill the tank, or takes a long time to flush
The toilet sounds like it is leaking, dripping, or constantly "on" when not in use
The toilet is flushing on its own when not in use
Need Help Unclogging a Toilet?
John Moore's Plumbers Are Here for You!
If your toilet is clogged and your plunger isn't doing the trick, it may be time to call a licensed plumber. A clogged toilet can easily become a bigger, more significant issue if left unresolved. We offer hassle-free toilet unclogging services, toilet repairs, sewer line cleaning, and a full toilet replacement service.
The Dos & Don'ts of toilet flushing:
DO make sure you have a plunger in or near each bathroom of your home in the event of a small clog.
DO make sure your drain line is cleanout accessible.
DO limit the amount of toilet paper used each time, especially if you have a low-flow toilet.
DO look into our limited-time drain hydro-jetting package if all else has failed. Hydro-jetting is a method used by our plumbers to clean clogged or slow-draining sewage lines.
DON'T flush baby wipes, paper towels, or feminine hygiene products down the toilet. Curious what else not to flush down the toilet? Here's a comprehensive list.
DON'T waste your time if your plunger isn't working. It could be a sewer stoppage. Conveniently, John Moore also specializes in sewer repair and sewer line replacement.
Clogged toilets are among the most common household maintenance issues, and they aren't always easily resolved. Save yourself time and worries by scheduling a licensed plumber who will get to the bottom of your toilet's (or your sewer's) clog. Don't let it ruin your day, our plumbing professionals will meet you there.
Hydro-jetting in Houston
Sometimes when we do a visual inspection, we find that there is a lot of grease and other build-up on the sides of the pipe.
This build-up not only decreases the inside diameter of your pipe, but also makes it difficult for us to identify the actual problem, whether it be a bellied pipe, tree roots, or channel rot. So our solution if we find a lot of build up is Houston Hydro-jetting, a second cable that shoots water out at up to 4000 psi, effectively clearing out any grease, gunk, and other goop getting in our way.
Typically, after doing the above three, we will have solved the immediate backup issue and identified what caused the main line stoppage in the first place. After this, John Moore highly recommends moving forward with replacing or fixing your main line so that a stoppage won't happen again anytime soon. After this, John Moore highly recommends moving forward with replacing or fixing your main line so that a stoppage won't happen again anytime soon.
Parts of a Toilet
And how they all work together
Balltap or Float Valve:
Used to fill water tanks and avoid overflow.
Base:
Bottom of the toilet.
Chain:
Connects the Trip Lever to the Flapper Valve.
Closet Bolt:
Long screws that connect the flange to the toilet.
Closet Flange or Toilet Flange:
Used to mount the toilet to the floor and connect the toilet drain to the drain pipe.
Flapper Valve:
This goes up when the toilet handle is pushed down and stops water from constantly flowing into the toilet bowl.
Flexible Hose:
Pipe used to transport water into the tank.
Float Ball:
Moves up and down along the toilet Fill Valve.
Flush Valve Gasket:
Allows water to flow into the bowl when flushed.
Fill Valve:
Where the water flows from the supply line and refills the tank after flushing.
Refill Tube:
Fills water into the bowl after each flush.
Seat Cover:
Placed on the seat as a protective barrier from possible germs resting on the seat.
Seat:
The hinged unit attached to the bowl where the user can sit.
Shut-Off Valve or Stop Valve:
Used to shut off the water during an emergency or repair.
Trip Lever:
Metal bar connected to the toilet handle.
Tank Cover:
Lid of the toilet tank.
Toilet Handle:
Tool used for flushing.
Toilet Seal or Wax Ring:
Creates an airtight seal between the floor and the toilet.
John Moore Plumbers Have the Skill and Experience to Get the Job Done
Why hire John Moore
John Moore is one of the most trusted companies in the Houston area to call for toilet repairs. Our licensed plumbers have the knowledge of each and every plumbing issue your home is experiencing, and will address it with great service. And we ensure that you and your family are comfortable throughout the process.
Your toilet will be more comfortable and last longer
Your toilet will be energy efficient and cost saving
Your toilet will be aesthetically pleasing
John Moore has unbeatable labor warranty, and in-house financing
John Moore has been in business since 1965 and is a trusted name in Houston home services
Toilet backing up or overflowing? Do you need help installing a handicap toilet?
Call John Moore or Book Online Today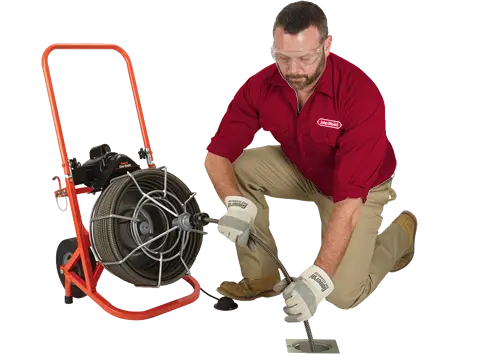 $69
Kitchen and Mainline Stoppages
*Kitchen and mainline stoppages with accessible cleanout. 60-day warranty. Attempt to clear with a cable machine.
*Mention this special.
Fall Furnace Tune-Up & Inspection
With a No-breakdown Guarantee!*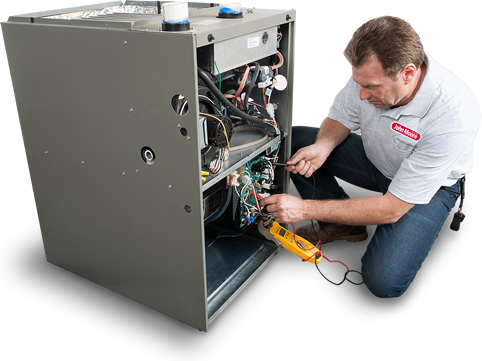 Get a 30-point inspection and tune-up to keep your system in optimal condition!
*If your heating system fails within one year of the maintenance, the cost of the $69 tune-up can be applied toward any repairs.
*Mention this special.
Hot Water Never Felt So Good!
*Traditional water heaters only. Price is per unit.
*Mention this special.
John Moore provides the superior level of service, expertise, and thoroughness that is required to fix your toilet troubles for good.
Curious about saving for future repairs and scheduling ongoing maintenance? Invest in our Save Moore Maintenance Plan, which includes a 10% discount off Plumbing, HVAC, and Electrical Repairs AND 10% off Pest Control Services.
Give yourself and your family the comfort and peace of mind that y'all deserve by taking care of your home's plumbing issues the way they should be taken care of. Call John Moore today at (713) 730-2525.