Water Softeners & Filtration in Houston
Houston Water Filtration & Softeners
Houston plumbing contractors helping with your residential water-quality needs from minor repairs to complete system replacement.
You drink it, you bathe in it, you wash your clothes and cook dinner for your family with it almost every day. You might assume it's safe because it's treated and tested by the city. But is it good for your family and your home?
Per EPA regulations, the City of Houston has its water quality tested every year to determine if it is safe for human consumption. And while this test is designed to ensure that the city has properly filtered out 90 of the most harmful waterborne contaminants, it does not account for many others that are just as harmful if consumed in large enough quantities. What's worse, water quality watchdog groups have determined that current safety thresholds are outdated and do not reflect our modern understanding of these contaminants' negative impact on our health. Yet despite these shockingly low standards for water quality, there are still some years where the City of Houston's water supply fails even the basic water safety test.
In short, there is much more flowing through your pipes than just H2O, and some of it is not good.
What's In My Water?
The City of Houston water supply is sourced from a collection of lakes, rivers, and aquifers in the area that are regularly replenished by rainfall.
Water is collected, filtered to remove particulates, and treated to eliminate harmful bacteria before it is sent to your home through the city's public water supply system. During the water filtration and water treatment process, the city introduces a series of sanitary chemicals, such as chlorine, that remain in the water in trace elements and make the journey into your home. If you've ever had a glass of water from your tap that tasted like it came from a public swimming pool, it's likely that it was full of these chemical trace elements.
Aside from the additives that the City of Houston uses to treat the water, our city's water supply also contains traces of chemicals that you definitely wouldn't like in your drinking water. There are hundreds of chemicals that are found in trace elements in the Houston water supply that, if concentrated in enough quantities, can be harmful to your family.
Common Chemicals and Mineral Deposits that are Found In Your Water
Lead Arsenic
Chloramine (combination of ammonia and chlorine)
Barium
Cyanide
Calcium
Limescale
Rust
Formaldehyde
Nitrate
Magnesium
Phosphorus
Chlorine
Ammonia
Diesel oil
You'll Feel It on Your Skin, Your Clothes, and Your Dishes
Perhaps the sign that most people notice when their water quality isn't that great is how it feels to bathe in and how their clothes feel after washing.
Water that contains high traces of chemicals and minerals is referred to as hard water, and it can be quite tough on your skin and your clothing. Does your hair feel more coarse after you wash it? Does your skin feel dry when you step out of the shower? Did that new top you purchased start to fade after only two or three washes? Are there white spots on your plates and glasses after you take them out of the dishwasher? These are all signs that the water coming into your home contains high concentrations of chemicals and minerals.
These Chemicals and Minerals are Bad for Your Pipes, Too
The pipes in your home—and the network of pipes that comprise the Houston water supply system—are designed to withstand the corrosive effects of the water that flows through them daily.
But when you add in the harmful chemicals and mineral deposits that slip through the sanitation process and make their way to your home, they can seriously reduce the life span of the pipes, faucets, and appliances in your house that need water to do their job.
For example, if you have a water heater that uses a tank to heat and store hot water for later use, the heating process will separate some of the chemicals and minerals in the water to form sediment and calcium deposits that will settle at the bottom of your water heater tank. After enough use, the mineral buildup will block the heating element in your tank and cause it to work twice as hard to do its job. This extra work will not only drive up your utility bill from the extra power usage, but it will also shorten the lifespan of your water heater unless you contact a licensed plumber to come flush your water heater tank on a regular basis, or install a water softener.
How to Tell if You Have Hard Water in Your Home
What do you think about the water coming out of your tap?
Limescale, calcium, and rust buildup around faucets and fixtures
Hard water spots and film on your shower glass that's difficult to clean off
Dry hair, skin problems, or needing multiple shampoo rinses to clean your hair
Clothing that fades after only a few washes
Malfunctioning sinks, washing machines, dishwashers, or other appliances that use water
Leaky faucets or faucets that spray water in multiple directions
Sink and toilet fixtures require frequent maintenance to replace seals and gaskets
Banging noises coming from your water heater
Earthy or heavy chlorine smell coming from your water
Make the Right Water Filtration and Water Softener Choice for Your Home
When there's nasty water coming out of your tub drain or your toilet is overflowing, the first thing you want is to make that go away, which is why Houston main line stoppages are a priority call here at John Moore.
So what can you do about the poor water quality in your home? The good news is that John Moore is transforming Houston's water quality one home at a time, with more than 200 water purification, water softener, and water filtration system installations every year. Imagine softer, healthier water that replenishes rather than destroys: odorless, fresh-tasting, fewer contaminants, and less buildup in your pipes and appliances. Some of our water quality solutions—like our Whole-House Water Softeners, Regenerating Carbon Filters, and Block Carbon Filters—can even help reduce the severity of skin conditions like eczema and psoriasis.
With John Moore, your family will have the best of everything: knowledgeable Houston plumbers and top-of-the-line services and solutions that include a complete plumbing assessment and warrantied parts and labor for your peace of mind.
Benefits of Water Filtration Systems in Your Home
Safer, great-tasting drinking water for you and your family
Reduced skin and hair irritation from hard water
Longer lifespan for your pipes and appliances
Less soap scum and hard water deposits on your clothes, dishes, fixtures, baths, and showers
Save money and the environment by never buying bottled water again
Water Purification Solutions from John Moore
When there's nasty water coming out of your tub drain or your toilet is overflowing, the first thing you want is to make that go away, which is why Houston main line stoppages are a priority call here at John Moore.
Whole-House Water Filtration Systems
One glass of unfiltered Houston tap water can contain hundreds of contaminants and as much chlorine as a swimming pool.
John Moore can ensure that every drop of water you use at home is conditioned and purified with a whole-house water filtration system. Removing chlorine and other harmful byproducts from the water in your home can have long-lasting health benefits for you and your family. Call John Moore's licensed Houston plumbers to help you choose from a top quality selection of low-maintenance filtration systems only available through licensed distributors.
Whole-House Water Softeners
80% of water quality concerns that are called in to John Moore turn out to be issues related to hard water.
Studies show that using a whole-house water softener to eliminate hard water minerals like calcium and magnesium will extend the lifetime of your sinks and tubs, leave your hair softer and your skin smoother, and even save you some money! John Moore's expert plumbers will help you select an NSF-44 certified water softener system that's built to last and provides the proper water flow rate for your home.
Carbon Block Filters
On average, there are roughly 18 contaminants in Houston's water supply that exceed the allowable limit.
When it comes to the water you and your family drink, even one contaminant that exceeds the allowable limit should be enough for you to take action. John Moore's expert plumbers will bring you the latest advancements in carbon filtration, a water treatment technology that is NSF-tested, certified, and proven to provide the highest level of contaminant treatment for your drinking water. Not only will it ensure that your family is safe, but it will also taste like fresh, clean bottled water is coming straight out of the tap!
Flow-Tech HOME
That stubborn film of limescale that you can't get off your faucets, shower door, and appliances has now met its match.
Limescale buildup can wreak havoc on your pipes, water heater, and valves. If you're constantly dealing with spotty dishes or a shower door you can't see through, you likely have a good bit of buildup. Before limescale destroys your pipes and appliances, ask John Moore about the revolutionary technology called Flow-Tech. Flow-Tech's water treatment systems use an innovative induction method that alters the ionic makeup of the water, removing limescale buildup in your pipes and preventing it from reforming. It's chemical-free, no maintenance, and works 24/7 to keep your pipes flowing as freely as possible, helping increase your home's energy efficiency.
DID YOU KNOW?

Cancer-causing toxins are infecting Houston's tap water.
To permanently fix a main line and prevent recurring stoppages, we have to dig.
The chemical made infamous by Erin Brockovich, hexavalent chromium or chromium 6, has been found at such high levels in Houston that the city now ranks third across the country in its concentration of the deadly agent, reports the Environmental Working Group (EWG), a national nonprofit headquartered in Washington, DC. Cancer rates start to rise at a concentration of .02 parts per billion (ppb)—a part per billion is roughly one drop of water in an Olympic-sized swimming pool— but in Houston, the water averages .75 ppb…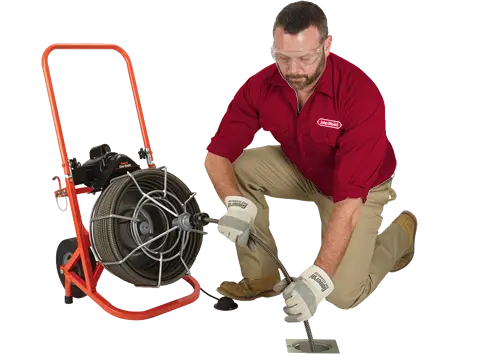 $69
Kitchen and Mainline Stoppages
*Kitchen and mainline stoppages with accessible cleanout. 60-day warranty. Attempt to clear with a cable machine.
*Mention this special.
Fall Furnace Tune-Up & Inspection
With a No-breakdown Guarantee!*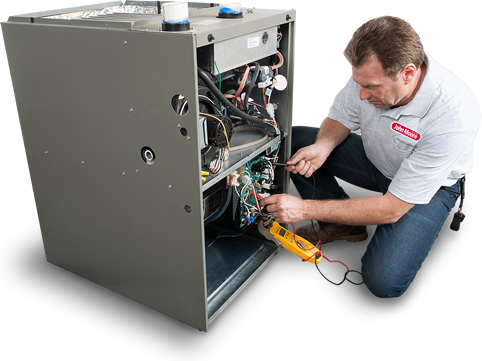 Get a 30-point inspection and tune-up to keep your system in optimal condition!
*If your heating system fails within one year of the maintenance, the cost of the $69 tune-up can be applied toward any repairs.
*Mention this special.
Hot Water Never Felt So Good!
*Traditional water heaters only. Price is per unit.
*Mention this special.