Bathroom Remodeling in La Porte
Bathroom Remodeling and Renovation La Porte, TX
Nearly every homeowner has a list of things they'd like fixed, some of which may be in the bathroom. Perhaps you have a leaky faucet or a tub that doesn't work for your needs. At John Moore, we can perform a professional bathroom remodel in La Porte, TX, to transform your space.
The John Moore Way
We've been providing high-quality remodeling services for over 50 years. Our company started with plumbing and has grown to provide custom bathroom remodels. Rest assured that John Moore is here for you if you're in La Porte, TX.
What goes into a bathroom remodel? You tell us. We work closely with you to ensure that every detail exceeds your expectations and suits your family's needs.
If you want a new tub or shower, we can install anything from a shower stall to a deep soaking tub. We can perform a complete remodeling service or simply update the elements you don't like. If you can dream it, we can turn it into a reality.
John Moore's Bathroom Renovation Services Include:
Custom Vanities, Custom Countertops, Lighting Fixtures, Bathroom Faucets, Stand-Alone Tubs, Alcove Bathtubs, Corner Bathtubs, Walk-In Showers, Roll-In Showers, Bathroom Windows, Accent Painting, Wall & Ceiling, Bathroom Tiling
Your Dream Bathroom Remodel
Picture this: walking through your home after a long day at work, turning on the bathroom faucet, and washing your face or hands in a space you designed. Your ideal bathroom might include an upscale shower with a rainfall shower head or a bathtub designed for relaxation.
In our minds, no idea is too big or too small. We have a team of bathroom specialists ready to help you create your custom bathroom in your La Porte home. 
Financing Your Project
The cost of a custom bathroom remodeling project shouldn't stand in your way, so we offer financing to fit any budget. You can get pre-approved for financing in just a few clicks and start dreaming up your perfect bathroom.
No need to hesitate. Call us at 713-730-2525 or schedule a consultation now.
For Bathroom Remodeling in La Porte

Call (713) 730-2525
Or click below to get started today
Click this button so you can:
Schedule a Job | View Memberships | Learn About Financing
*Our one-year warranty excludes damages caused by consumer negligence, acts of God (flood, lightning, etc.), riots, or war.
Fall Furnace Tune-Up & Inspection
With a No-breakdown Guarantee!*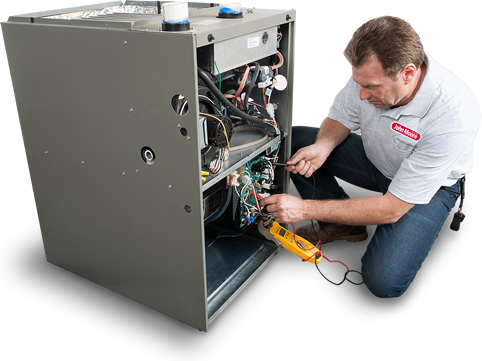 *If your heating system fails within one year of the maintenance, the cost of the $69 tune-up can be applied toward any repairs.
*Mention this special.
Kitchen and mainline stoppages with accessible cleanout. 60-day warranty.
*Mention this special.