Spring Bathroom Renovation Services
Quality Bathroom Renovations in Spring by a Name You've Grown to Trust
From minor fixes to major demolitions, designs, and renovations, you can count on us to get it right. Call
(713) 730-2525

or Click the button below:
Fast and Professional Bathroom Remodeling Contractor Spring
New developments and historic Spring, TX homes need a little TLC sometimes. Spring's wide range of new and old homes have vastly different needs.
John Moore offers top-quality bathroom remodeling contractors in Spring to make your home more livable and enjoyable for you and your family. Whether it's time for a transformation, some upkeep, or if you're prepping for sale, John Moore's wide-ranging bathroom renovation services will help you plan for the work right for you and your family's style and needs. From bathroom painting to drywall, we provide top-notch quality from start to finish. Most of the products we use are also covered by the manufacturer's warranty. We are proud to be the name Spring homeowners have trusted for over 50 years.
John Moore's Bathroom Renovation Services Include:
Custom Vanities, Custom Countertops, Lighting Fixtures, Bathroom Faucets, Stand-Alone Tubs, Alcove Bathtubs, Corner Bathtubs, Walk-In Showers, Roll-In Showers, Bathroom Windows, Accent Painting, Wall & Ceiling, Bathroom Tiling
Suppose you've been thinking about updating the bathroom. In that case, you'll be happy to know that we offer all-in-one renovation solutions with an in-house team of plumbers, electricians, and remodeling experts that work together to reach your goals without any outsourcing or wrangling workers from other companies. Needless to say, the John Moore way goes much more smoothly than the alternative. And the safety and efficiency of your home, family, and job are our top priorities. To help make this process a little easier, you can consult a John Moore Spring bath remodeling specialist who can help you determine the best way to achieve the look you want.
Expert Spring Bathroom Renovation Contractors
First-time renovator? Not sure what style is "you"? We can help! Our bathroom remodeling specialists are happy to advise and help narrow down your options to find what works for you and your family. If you are renovating for more practical reasons, like wheelchair accessibility or safer, non-slip flooring options, we can help there, too. If your needs are on a much smaller scale, like replacing a faucet, we would be happy to help with that as well. Doesn't matter the size of the job; John Moore offers a one-year labor warranty* on all of our renovations. Major renovations can be difficult to budget for, and sometimes they can't wait. This is why John Moore provides 0% down financing to qualifying homeowners. If your old shower stopped working or you need to replace damaged walls, you shouldn't have to break the bank or be forced to put it off until you can afford the lump sum.
For Bathroom Remodeling in Spring

Call (713) 730-2525
Or click below to get started today
Click this button so you can:
Schedule a Job | View Memberships | Learn About Financing
*Our one-year warranty excludes damages caused by consumer negligence, acts of God (flood, lightning, etc.), riots, or war.
Fall Furnace Tune-Up & Inspection
With a No-breakdown Guarantee!*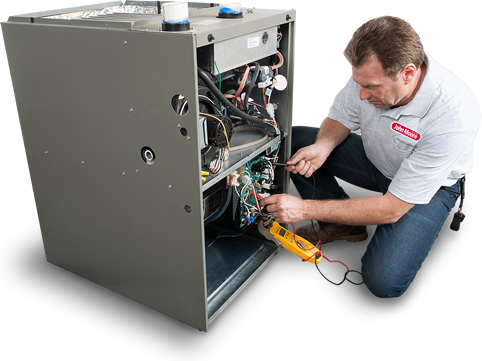 *If your heating system fails within one year of the maintenance, the cost of the $69 tune-up can be applied toward any repairs.
*Mention this special.
Kitchen and mainline stoppages with accessible cleanout. 60-day warranty.
*Mention this special.