Missouri City Plumbers
Whether you live in one of Missouri City's older developments or one of the newer suburbs, plumbing problems are a homeowner's worst nightmare. We know that residents of this diverse neighborhood take pride in their property. Here at John Moore, we believe that nothing should stand in the way of your family's comfort at home. Our team of trained and licensed expert Missouri City plumbers have been solving plumbing problems for this area since 1965, and we are experts in the area's unique plumbing needs. We can handle anything from a copper slab leak- a common problem for Missouri City homes- to drain line breaks and poor water quality. And with solutions customized for Missouri City homes, John Moore is the smart choice.
John Moore's Plumbing Services Include:
Plumbing repair & inspections, Tankless and standard water heater repair & installation, Whole-house re-piping services, Rooter & drain clean services, Sewer stoppage & replacement, Water softeners & filtration, Slab leak detection & repair, Sinks, tubs, faucets, garbage disposals
Is your family dealing with a major leak or a sewage backup? Call John Moore at 713-730-2525 or contact us through our website to get help now.
Missouri City Plumbing
Have you noticed water mysteriously pooling on your floor? As many homes in Missouri City were built with looped copper slabs beneath their foundation, slab leaks are a common problem in your neighborhood. Rather than watermarks along the wall, leaks are instead indicated by pools of water along the floor.
Depending on the age and build of your house, John Moore will conduct a slab leak detection test and recommend appropriate options from repairs to reroutes. Our Missouri City Plumbing team can likewise replace your current system and repipe your home to create a hassle-free home plumbing system that uses PEX piping. Unlike copper piping, this system will not corrode over time, and unlike PVC pipes, PEX is not prone to busting under pressure. Flexible and tough, PEX is the latest technological advancement in piping.
Plumbing Contractor in Missouri City
Have you noticed a chemical taste in the water from your tap? Have you read about bacteria in the water? With our whole-home filtration system, you'll never again have to worry about whether the water you're serving from the tap is safe. With our carbon filter add ons, you can add even more security and a better taste to your tap water. But what about other water quality problems? Does your home have hard water? John Moore can fix this too! With softeners for your hot water heater, we can get the water in your home smooth again to save your clothes, your skin, your hair, and your fixtures. Our Missouri City emergency plumbing services ensure that we can take care of your plumbing issue as quick as possible.
Do you want to enjoy better water in your home? Contact us today.
Get Help from a Local Missouri City Plumber!
Connect with a John Moore Expert Using a Single Click
Click this button so you can:
Schedule a Job | View Memberships | Learn About Financing
Fall Furnace Tune-Up & Inspection
With a No-breakdown Guarantee!*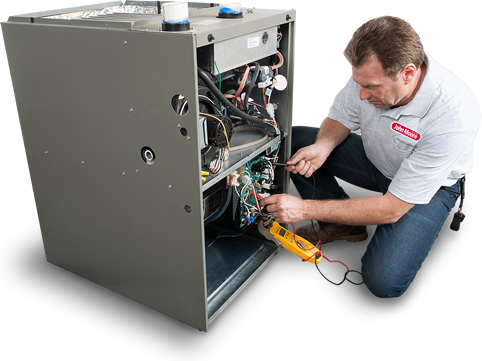 *If your heating system fails within one year of the maintenance, the cost of the $69 tune-up can be applied toward any repairs.
*Mention this special.
Kitchen and mainline stoppages with accessible cleanout. 60-day warranty.
*Mention this special.