Manvel Bathroom Remodeling Services
Bathroom Remodeling and Renovation Manvel, TX
Dealing with a bathroom that doesn't accommodate your needs isn't very fun. Whether you have a space with a poor layout or outdated fixtures, our team at John Moore can transform it, giving you the custom bathroom you've always wanted in your Manvel, TX, home. Some repairs and bathroom remodels can't and shouldn't wait. So, we offer 0% down financing for qualified homeowners with options that will fit within YOUR budget.
A Business You Can Trust
After 50 years of working with bathrooms, we've earned our title of "bathroom specialists." From plumbing to complete bathroom remodels, we've got you covered with high-quality services and products.
John Moore is a business you can trust; the hundreds of positive reviews on our website can confirm this fact. We are a business that works with and for people throughout the Manvel area.
John Moore's Bathroom Renovation Services Include:
Custom Vanities, Custom Countertops, Lighting Fixtures, Bathroom Faucets, Stand-Alone Tubs, Alcove Bathtubs, Corner Bathtubs, Walk-In Showers, Roll-In Showers, Bathroom Windows, Accent Painting, Wall & Ceiling, Bathroom Tiling
Custom Bathroom Remodeling
You don't have to compromise on your dream bathroom with John Moore. We can replace your bathtub or shower to benefit the whole family. Maybe you and your spouse have always wanted separate sinks in the primary suite. We'll take care of your needs and give you exactly what you want within your living space.
When you say, "Install a new faucet," our response is, "Where would you like it?" As bathroom specialists in the Manvel area, we work closely with our clients to ensure complete satisfaction with every bathroom remodel. 
Financial Assistance
We believe the cost shouldn't come between you and your custom bathroom. To accommodate every client and their budget, we make it easy to get pre-approved for financing. With multiple payment plans, finding something that works for your needs is easy.
Stop dreaming about your ideal bathroom; reach out today to request a quote to turn it into a reality.
For Bathroom Remodeling in Manvel

Call (713) 730-2525
Or click below to get started today
Click this button so you can:
Schedule a Job | View Memberships | Learn About Financing
*Our one-year warranty excludes damages caused by consumer negligence, acts of God (flood, lightning, etc.), riots, or war.
Fall Furnace Tune-Up & Inspection
With a No-breakdown Guarantee!*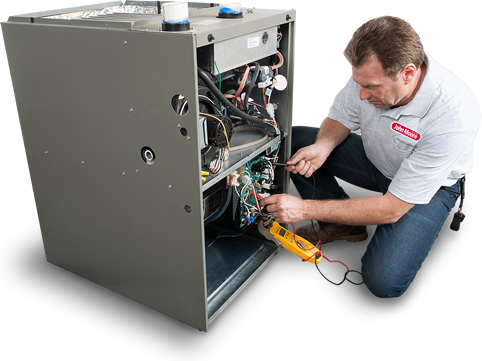 *If your heating system fails within one year of the maintenance, the cost of the $69 tune-up can be applied toward any repairs.
*Mention this special.
Kitchen and mainline stoppages with accessible cleanout. 60-day warranty.
*Mention this special.