Kingwood Bathroom Renovation Services
Getting a Bathroom Remodel in Kingwood, TX
Is your bathroom looking a little rundown? Do you want to change the entire look of your bathroom? Are you looking for a trusted remodeling company in Kingwood, TX? Then it's time to call John Moore for a complete bathroom remodeling.
The John Moore Experience
For over 50 years John Moore has been providing trustworthy services to people across the country, including in Kingwood. From plumbing services to bathroom remodeling, we're here to assist you with all of your custom bathroom needs.
At John Moore, our bathroom specialists are consistently available to answer any questions you may have as the remodeling process is happening.
John Moore's Bathroom Renovation Services Include:
Custom Vanities, Custom Countertops, Lighting Fixtures, Bathroom Faucets, Stand-Alone Tubs, Alcove Bathtubs, Corner Bathtubs, Walk-In Showers, Roll-In Showers, Bathroom Windows, Accent Painting, Wall & Ceiling, Bathroom Tiling
Your New Bathroom
When deciding what to do with your custom bathroom, we can help! Add new tubs and showers or alter the tubs and showers you have now. Our job is to do the dirty work like dismantling the water system, hooking up the water pipes, installing the plumbing panels, and more. 
Bathroom faucets are often overlooked until something is wrong with them. If your bathroom faucet leaks or is expelling more water than necessary, you might be paying your water bill more than usual. John Moore is here to help fix such problems, so you don't have to pay unnecessary costs.
Financial Assistance 
Many people in Kingwood think a bathroom remodel is out of their budget, which is why we have financial assistance pre-approval available on our website. Our bathroom specialists believe no amount of money should stand between you and your custom bathroom. 
Call John Moore at 713-730-2525 or schedule now!
For Bathroom Remodeling in Kingwood

Call (713) 730-2525
Or click below to get started today
Click this button so you can:
Schedule a Job | View Memberships | Learn About Financing
*Our one-year warranty excludes damages caused by consumer negligence, acts of God (flood, lightning, etc.), riots, or war.
Fall Furnace Tune-Up & Inspection
With a No-breakdown Guarantee!*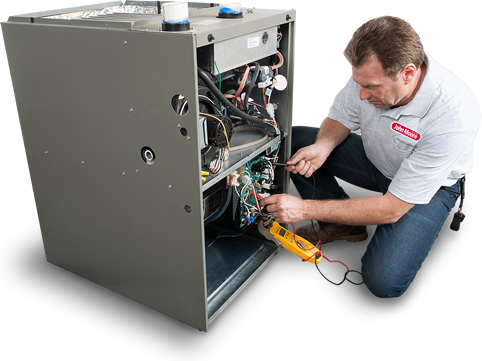 *If your heating system fails within one year of the maintenance, the cost of the $69 tune-up can be applied toward any repairs.
*Mention this special.
Kitchen and mainline stoppages with accessible cleanout. 60-day warranty.
*Mention this special.