Wilchester Home Renovation Services
Bathroom Remodeling Near Wilchester in Houston By A Name You Trust
Reliable bathroom renovation services for over 50 years. Call our bathroom design team today at
(713) 730-2525

or Click the button below:
Custom Bathroom Renovations in Wilchester
Upscale homes are no stranger to meticulous maintenance and continuous upgrades. No wonder the property value in Memorial neighborhoods, like Wilchester, continues to rise. Many of the homes in Wilchester were built in the 60s. These continue to be updated due to smart homeownership. And with John Moore close by, Wilchester homeowners have a top-quality bathroom renovation service in Houston they can trust for everything from shower installations and revamps to tub and shower replacements and bathroom painting services. We've been around since 1965, just as long as the Wilchester neighborhood has been around.
We know all about longevity—both in the quality, we deliver to Houston homeowners and the relationships we've built over the years.
John Moore's Bathroom Renovation Services Include:
Custom Vanities, Custom Countertops, Lighting Fixtures, Bathroom Faucets, Stand-Alone Tubs, Alcove Bathtubs, Corner Bathtubs, Walk-In Showers, Roll-In Showers, Bathroom Windows, Accent Painting, Wall & Ceiling, Bathroom Tiling
No Bathroom Remodel Job is Too Big or Too Small
From single faucet installations to complete kitchen and bath remodels, no job is too big or too small for John Moore. Whether you have a plan in mind for your dream kitchen or need a little help with design concepts, our home remodeling team will guide you through various styles and options to bring your vision to life. Are you looking to modernize your bathrooms? Or perhaps add handicap accessibility such as walk-in showers and lowered counters? Whatever your goal is, we'll partner with you every step of the way. And if your home upgrades or repairs can't wait any longer, John Moore offers 0% down financing for remodeling services for qualified applicants.
Our Team Works According to Your Schedule
By working with a professional home renovations company like John Moore, you'll have a team that works around your family's schedule to minimize disruption. You can also rest assured that we put safety first, and we'll always clean up after ourselves. Because we stand by the results we deliver, we will only use reputable products backed by manufacturer's warranties. John Moore also provides a one-year labor warranty* for any kitchen or bathroom work we perform in your home.
0% Down Financing
We know our Wilchester neighbors are battling inflation. But we also know that some repairs and bathroom remodels can't and shouldn't wait. So, we offer 0% down financing for qualified homeowners with options to fit within YOUR budget.
For Bathroom Remodeling in Wilchester

Call (713) 730-2525
Or click below to get started today
Click this button so you can:
Schedule a Job | View Memberships | Learn About Financing
*Our one-year warranty excludes damages caused by consumer negligence, acts of God (flood, lightning, etc.), riots, or war.
Fall Furnace Tune-Up & Inspection
With a No-breakdown Guarantee!*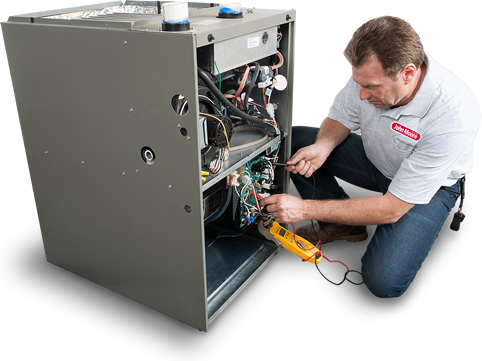 *If your heating system fails within one year of the maintenance, the cost of the $69 tune-up can be applied toward any repairs.
*Mention this special.
Kitchen and mainline stoppages with accessible cleanout. 60-day warranty.
*Mention this special.