The Heights Bathroom Renovation Services
Bathroom Renovation and Design Specialists for The Heights, Houston
Guaranteed quality & upfront pricing for bathroom renovations by the pros at John Moore Services. Call
(713) 730-2525

or Click the button below:
Heights Bathroom Renovation and Remodeling
Known for its many refurbished bungalows and Victorian homes, Houston Heights homeowners are raising the bar regarding bathroom renovations and remodels. After all, the goal is to continue enhancing the charm of one of the most desirable neighborhoods in Houston. With John Moore by your side, you'll have access to an interior design team to help remodel your baths and expert plumbers, electricians, and a/c technicians, so you don't have to work with multiple contractors. Our goal is to provide you with a comprehensive range of quality home services under one trusted name.
John Moore's Bathroom Renovation Services Include:
Custom Vanities, Custom Countertops, Lighting Fixtures, Bathroom Faucets, Stand-Alone Tubs, Alcove Bathtubs, Corner Bathtubs, Walk-In Showers, Roll-In Showers, Bathroom Windows, Accent Painting, Wall & Ceiling, Bathroom Tiling
Custom Bathroom Design in The Heights
With many aging homes across Houston and The Heights, John Moore is helping more homeowners revamp their bathrooms. If you had just a handful of changes in mind, you'd be happy to know that John Moore can perform any size project. We understand that while some homeowners opt for completely gutting out their space and starting from scratch, others need help with smaller projects that will give their bathroom just enough flair. For bathrooms, we've done everything from replacing one outdated faucet to re-tiling floors.
Nowadays, there are so many things you can do to add character and efficiency to your bathrooms. If you're looking to bring a little of The Heights vibe into your home, John Moore's remodeling team will guide you through a selection of faucets, fixtures, cabinets, vanities, and floors to meet your vision. Whether traditional, contemporary, rustic, or artsy, no matter what your taste is, we can help you create the environment you've always dreamed of. And if you're not ready to spend the cash you have, you can ask us about our 0% down financing option.
For Bathroom Remodeling in The Heights

Call (713) 730-2525
Or click below to get started today
Click this button so you can:
Schedule a Job | View Memberships | Learn About Financing
*Our one-year warranty excludes damages caused by consumer negligence, acts of God (flood, lightning, etc.), riots, or war.
Fall Furnace Tune-Up & Inspection
With a No-breakdown Guarantee!*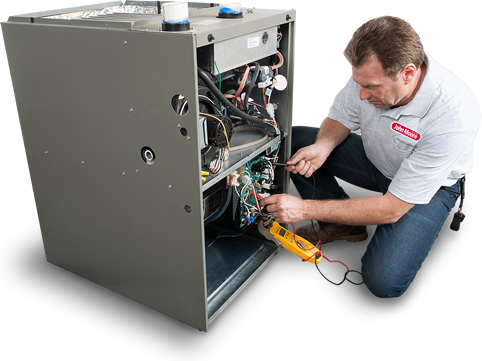 *If your heating system fails within one year of the maintenance, the cost of the $69 tune-up can be applied toward any repairs.
*Mention this special.
Kitchen and mainline stoppages with accessible cleanout. 60-day warranty.
*Mention this special.