John Moore, the Trusted Spring Branch Plumbers since 1965
With neighborhoods that stretch from the edges of Memorial and Oak Forest to the Energy Corridor, Spring Branch is one of Houston's largest areas for families to live. With Spring Branch's size comes a lot of different types of homes and a lot of different plumbing issues, like hard water, clogged toilets, pipe leaks, sewage backup, and water heaters that don't work.
If you're new to the Spring Branch area and aren't sure of a plumber you can count on, just know that we've been serving the entire Spring Branch area for over 50 years. As a matter of fact, we are located just a few miles down the road, covering every corner of Spring Branch. Our customer care center is open all day and all night to schedule consultations and inspections. Whether you have a plumbing issue that needs to be resolved or simply want to enhance the quality of water in your home, you can turn to John Moore's certified plumbers for help.
John Moore's Plumbing Services Include:
Plumbing repair & inspections, Tankless and standard water heater repair & installation, Whole-house re-piping services, Rooter & drain clean services, Sewer stoppage & replacement, Water softeners & filtration, Slab leak detection & repair, Sinks, tubs, faucets, garbage disposals
Have a leaky pipe or no hot water? Call 713-730-2525 to schedule our next available plumber!
Quality Plumbing Services for Spring Branch for Over 51 Years
Water leaks can sprout in both old and new homes. In an area as big as Spring Branch, we still find many 1950s ranch style homes with galvanized pipes. Actually, most homes built before the 1980s have galvanized pipes that will eventually rust. Rust eats away at the pipe from the inside out, causing pinholes that lead to water leaks. But even newer homes with PVC pipes (pipes produced from synthetic plastic polymer) deal with leaks from connections that buckle under the pressure of a potable water system.
If you suspect that your pipes are rusting, leaking, or the water pressure in your home is low, John Moore can perform a horizontal or whole-house repipe with a more advanced piping solution called PEX Piping. PEX Piping is anti-corrosive so it doesn't rust, and it has fewer and stronger connections than PVC so it won't buckle under high water pressure. And because John Moore has been performing repipes for many years, we have our own process that minimizes the amount of access holes in your walls and ceilings. When you call on John Moore for a repipe, expect quality workmanship from end to end.
Safeguard your Spring Branch Home & Family with Water Quality Solutions
Even if you aren't a native Houstonian, you've probably already heard about Houston's poor water quality. Our water is exposed to a number of inorganic contaminants from pesticides, drilling wastes, and sewage that expose you and your family to many health risks. And then there's Houston's hard water that damages thousands of faucets, fixtures, and appliances with mineral buildup.
For peace of mind for your home and family, John Moore installs whole-house water filtration systems that rid your water of harmful contaminants and by-products, so you can feel confident in the water that your kids drink and bathe in. And to safeguard your home from hard water damage, we install top-rated water softening systems that remove the calcium, magnesium, and limescale that lead to buildup over time.
Want clean, healthy water that doesn't damage your home? Call for a John Moore plumber in Spring Branch at 713-730-2525 to discuss water filtration systems.
Get Help from a Local Spring Branch Plumber!
Connect with a John Moore Expert Using a Single Click
Click this button so you can:
Schedule a Job | View Memberships | Learn About Financing
Fall Furnace Tune-Up & Inspection
With a No-breakdown Guarantee!*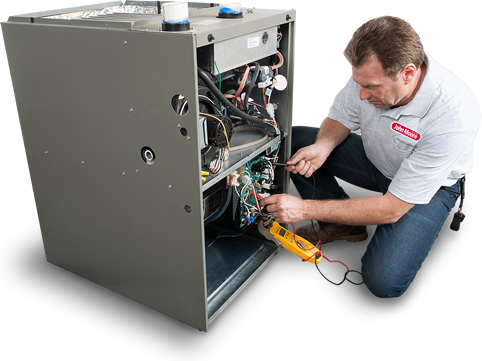 *If your heating system fails within one year of the maintenance, the cost of the $69 tune-up can be applied toward any repairs.
*Mention this special.
Kitchen and mainline stoppages with accessible cleanout. 60-day warranty.
*Mention this special.