River Oaks Plumbers
In our decades of service to River Oaks, John Moore has watched the community grow with pride, and we have learned all about the plumbing needs of your community. We know that River Oaks' families value comfort and luxury in their homes, and our mission is to deliver. Whether you are looking to upgrade your current home plumbing system or need repairs for an older system that just isn't performing, we have solutions for you. From repiping to main line repair to water quality improvement, our River Oaks Plumbers offer a full spectrum of services to keep your house feeling like a home. With convenient hours and the most trusted name in Houston plumbing, John Moore is here for you.
John Moore's Plumbing Services Include:
Plumbing repair & inspections, Tankless and standard water heater repair & installation, Whole-house re-piping services, Rooter & drain clean services, Sewer stoppage & replacement, Water softeners & filtration, Slab leak detection & repair, Sinks, tubs, faucets, garbage disposals
Facing a home plumbing disaster right now? Call John Moore at 713-730-2525 or contact us through our website to get help now.
River Oaks Plumbing
Have you noticed low water pressure in your home? How about water marks along your walls? Damage caused by pipe leaks can be expensive and often ruins prized possessions. Although most of the homes in River Oaks are well maintained, bad pipes can jeopardize everything you have worked for. Whether your home uses galvanized pipes, copper pipes, or the more modern PVC pipes, it is time to consider whole home repiping if your system is starting to leak. Fortunately, our River Oaks plumbing experts work exclusively with PEX for repiping. This modern, technologically advanced material is more flexible than PVC, expands easily, and will not corrode and rust like metal pipes. PEX will last you a lifetime and will help put your mind at ease about your home's plumbing system.
Plumbing Contractor in River Oaks
While River Oaks may be about luxury and class, the area still relies on Houston's municipal water supply. Known for its chemical taste, Houston's water is less than appealing straight from the tap. Especially in Summer and Spring, Houston heats up fast and you'll want to keep your family hydrated with water that is tasty and clean. However, bottled water creates unneeded waste, and stand alone filters can only clean so much water at a time. This makes John Moore's whole-home filtration solutions and carbon block filter add ons the perfect upgrade for River Oaks families who want more from their water. Our River Oaks emergency plumbing services ensure that we can take care of your plumbing issue as quick as possible. Put us to work for you and taste the difference our filters make!
Ready for water you can trust and enjoy drinking? Call John Moore at 713-730-2525.
Get Help from a Local River Oaks Plumber!
Connect with a John Moore Expert Using a Single Click
Click this button so you can:
Schedule a Job | View Memberships | Learn About Financing
Fall Furnace Tune-Up & Inspection
With a No-breakdown Guarantee!*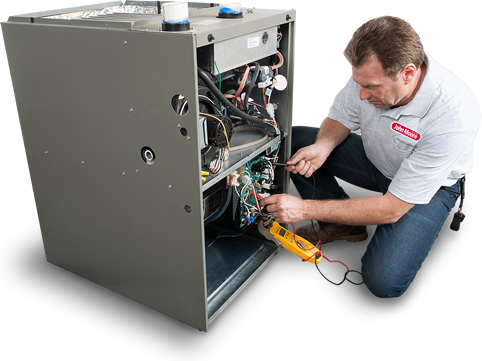 *If your heating system fails within one year of the maintenance, the cost of the $69 tune-up can be applied toward any repairs.
*Mention this special.
Kitchen and mainline stoppages with accessible cleanout. 60-day warranty.
*Mention this special.