John Moore: Pasadena's Trusted, Full-Service Plumbing Company Since 1965
Pasadena families love their homes and their city, and the booming economy of this growing town southwest of inner-loop Houston makes this region an exciting place to live. But with many properties in the area starting to age, plumbing problems may arise at any time. Even new homes may have improperly installed systems or other problems with the property that lead to plumbing issues over time. Fortunately, John Moore has an answer for almost every home plumbing problem you may encounter. Whether your home has pipe leaks or sewage backups, we are here to help. We can diagnose and repair almost every problem and recommend upgrades to keep your house feeling like home.
John Moore's Plumbing Services Include:
Plumbing repair & inspections, Tankless and standard water heater repair & installation, Whole-house re-piping services, Rooter & drain clean services, Sewer stoppage & replacement, Water softeners & filtration, Slab leak detection & repair, Sinks, tubs, faucets, garbage disposals
Is your home's plumbing giving you problems right now? Call us at 713-730-2525 or contact us to schedule a visit from one of our licensed plumbing experts.
John Moore Replaces Pasadena's Leaky, Rusty Pipes with New, 21st Century PEX Pipes
Does your home have rusty pipes that leak? While it is possible to repair a single section of a home's piping when leaks or breaks arise, John Moore also offers whole-home repiping for families that are remodeling or just looking to upgrade to a better system. John Moore works exclusively with PEX, a high-tech, 21st century pipe material that won't corrode like older metal pipes. PEX piping even outperforms modern PVC systems, never breaking or bursting and requiring fewer connections that could potentially leak. Made from and ultralight, ultra-flexible, and durable material, PEX is the answer for families that want a low maintenance system that will last a lifetime. Is the water pressure in your home running low? Are you noticing water marks on your wall that might indicate leaky pipes? If so, it's time to call John Moore to talk about an upgrade.
Whole-Home Filtration Systems Provide Water Quality Solutions for Concerned Pasadena Residents
It seems like we hear more and more reports of harmful waterborne bacteria and toxic chemicals in the local water supply every year. Fortunately, John Moore offers a whole-home filtration solution that can give your family peace of mind and restore your confidence in the tap water you drink. Paired with our carbon filters, this system means never again having to worry about what's in the water you're giving your children, spouse, or pets. Worried about the damage hard water does to your clothes, skin, and hair? We also offer FLOWtech treatments to remove limescale and water softeners to break up calcium deposits in your hot water heater.
Demand better water for your family! Contact us today.
Get Help from a Local Pasadena Plumber!
Connect with a John Moore Expert Using a Single Click
Click this button so you can:
Schedule a Job | View Memberships | Learn About Financing
Fall Furnace Tune-Up & Inspection
With a No-breakdown Guarantee!*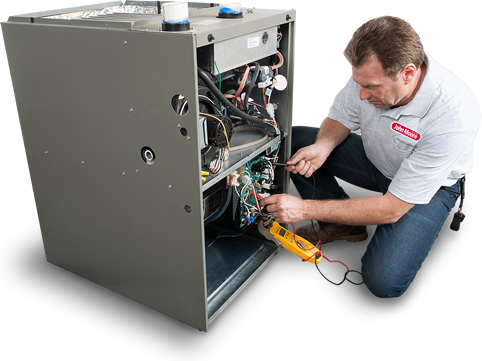 *If your heating system fails within one year of the maintenance, the cost of the $69 tune-up can be applied toward any repairs.
*Mention this special.
Kitchen and mainline stoppages with accessible cleanout. 60-day warranty.
*Mention this special.