Certified Electricians in Manvel
Trusted, Insured & Licensed Electricians in Manvel, Texas
Need a Certified Electrician in Manvel?
Should I Replace My Electrical System?
From preserving food to letting you watch your favorite TV show, your electrical system is the lifeforce of your home. Conversely, a faulty electrical system can not only keep you from living your daily life, but it can put you in danger of house fires and electrical shock. That's why it's important to keep an eye on anything unusual. If you have a home built more than thirty years ago with no electrical upgrades, there is a likelihood that the electrical wires in your walls were installed using outdated methods and that components in your breaker panel may be starting to malfunction.
With a professional electrical inspection by John Moore, one of our certified electricians will be able to tell if your home's electrical system is safe, needs minor repairs, or a comprehensive electrical upgrade. If you're noticing lights flicker away, charred outlets, or appliances that aren't working like they should, there's probably something wrong with your electrical system. Instead of waiting and putting your home at risk of a fire, trust in one of the most qualified electrical companies in Manvel and Houston, John Moore.
Notice: If you have an electrical fire or notice sparking live wires in or around your home, you should immediately call your power company to temporarily discontinue power to your home. Call 911 or the Manvel Fire Department at (281) 692-0279 to put out any fires before calling John Moore.
John Moore's Electrical Services Include:
Electrical Repairs & Upgrades, Breaker Panel Inspection, Repair, and Replacement, Rewiring, Electrical Inspections, High-Voltage Repair, Whole-Home Surge Protection, Indoor and Outdoor Lighting, Overhead & Underground Lines, Grounding, Electrical Outlets, Switches, & Dimmers, Ceiling Fan & Fixture Installation, Stand-by Generators, LED & Recessed Lighting, Code Corrections
To schedule an electrical repair, replacement, or inspection in Manvel, call 713-730-2525.
Breaker Panel Services in Manvel
Your breaker panel (also commonly referred to as an electrical or distribution panel) is central to your home's electrical system, distributing electricity from your utility provider to various lights, outlets, and appliances as you use them. In order to prevent electrical safety hazards resulting from power surges, your breaker panel should have appropriate safety features in place. When parts of your electrical panel malfunction, the result may be a short circuit or a blown fuse. If you notice that a breaker on your panel won't reset, you should call a licensed electrician to inspect your panel because it might indicate a larger problem.
Two of the most important safety features of your breaker panel include managing excess electricity that enters the system and shutting off power to parts of a home when the amount of electricity drawn from an outlet or appliance becomes unsafe. Older electrical panels may be lacking these features, so if you own an older home with an outdated panel, you should call a licensed electrician as soon as possible and consider having it replaced with a new, safe panel. Without the capability of shutting off power in the event of a power surge, your electrical system is at a higher risk for a fire or an explosion.
If your electrical panel isn't functioning as it should, you should rely on a qualified, licensed and insured electrician to inspect it and make any necessary replacements or upgrades. Other than switching on and off breakers, you should never attempt to disassemble your breaker panel or make repairs yourself because you could get electrocuted.
Manvel Rewires by Experienced Electricians
As power enters your home from your utility company, your electrical panel grounds and distributes the electricity. The electricity then travels through the wires installed in your walls and transports this electricity to different parts of your home including your outlets and lights.
When should you consider a rewire? If your home was built with aluminum wires, which was common in homes built before the 70s, you may need to rewire your home. Why? Aluminum wires are prone to overheating and sparking fires behind the walls of older houses. Also, homes built before the 90s often utilized electrical wires with low quality plastic insulation. This plastic insulation has been known to brittle and disintegrate over the years leading to exposed wires. Your home may also need a rewire if you've had mice or other animals chewing through your wires. In addition to replacing wires damaged by pests, John Moore can send out our pest control specialists to seal your home and exterminate whatever critters found there way into your home so that the same problem doesn't happen again.
When rewiring homes, John Moore installs copper wires insulated with a safe, durable PVC plastic. Copper has more electrical resistance than aluminum, so it works more efficiently while preventing your wires from getting too hot and melting its insulation. As a more durable alternative to the insulation used before the 90s, PVC lasts a long time in all kinds of weather.
Get Instant Electrical Help in Manvel!
Connect with a John Moore Expert Using a Single Click
Click this button so you can:
Schedule a Job | View Memberships | Learn About Financing
Don't Be Left In the Dark!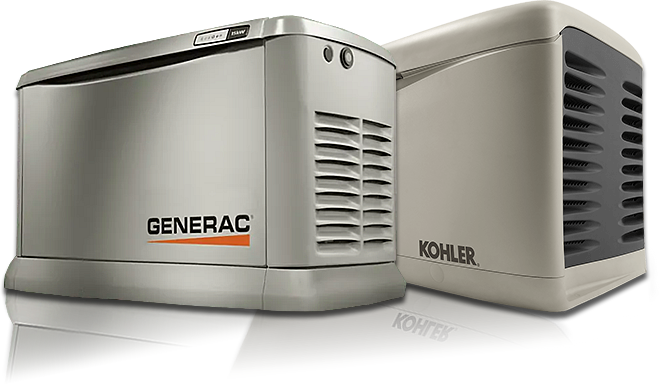 $1,000 OFF
Whole-House Generator
*While Supplies Last
Get Quote > Electrical > Generators
*Mention this special.