John Moore: Full Range of Plumbing Services for Kingwood
Kingwood is a comfortable, green paradise for families, couples, and retired living. But the homes in this area range greatly in age, so plumbing problems are common throughout the neighborhood. Home comfort is about keeping the elements out, but when your house plumbing goes awry, it can lead to everything from sewage backups to leaks and mold.
John Moore is your answer to combating home plumbing crisis. And with a full range of services, we have customized solutions and answers that fit your needs, budget, and property. From repiping to main line repair to water quality improvement, John Moore will always have your back.
John Moore's Plumbing Services Include:
Plumbing repair & inspections, Tankless and standard water heater repair & installation, Whole-house re-piping services, Rooter & drain clean services, Sewer stoppage & replacement, Water softeners & filtration, Slab leak detection & repair, Sinks, tubs, faucets, garbage disposals
Is your plumbing system giving you trouble today? Call us at 713-730-2525 or contact us to schedule a visit from one of our licensed plumbing experts.
Rusty water, Leaks, or Low Water Pressure: Signs To Consider A PEX Whole-Home Water Repiping Solution
Whether your home uses an older metal piping system or PVC, it may be time for a total home system replacement if you are noticing regular leaks or experiencing low water pressure. Galvanized pipes rust from the inside out, so in an older home you may notice leaks coming through pinholes or brown-tinted water coming from your faucets. In newer homes, PVC potable water systems are susceptible to bursting open under pressure because their connection points are often not very secure.
If you are experiencing leaks or low water pressure, John Moore can create a new potable water distribution system for your home. When repiping a home, our plumbers work exclusively with PEX, a high-quality 21st century piping material that won't corrode or break. Unlike modern PVC pipes, this system requires few connections, meaning there are fewer chances for leaks and ruptures in your home's potable water system. Ultra light, flexible, and durable, PEX means freedom from worrying about your pipes.
Peace of Mind Water Quality & Filtration Solutions for Kingwood Residents
Kingwood may be outside the loop, but concerns about water quality are still a fact of life for residents. Peace of mind about the water you and your family use to drink, cook, wash clothes, and bathe in is something everyone deserves.
Are you worried about dangerous chemicals and waterborne bacteria? Invest in a whole-home water filtration system and pair it with our carbon filters to serve up safer water that tastes great.
What about hard water damage to your hair, skin, fixtures, and clothes? We also offer whole-home water softeners that tackle the nasty limescale buildup around your home. With our water softeners, you can also break up calcium deposits in your water heaters.
Ready for better, cleaner, safer water? Contact us today for a consultation at 713-730-2525.
Get Help from a Local Kingwood Plumber!
Connect with a John Moore Expert Using a Single Click
Click this button so you can:
Schedule a Job | View Memberships | Learn About Financing
Fall Furnace Tune-Up & Inspection
With a No-breakdown Guarantee!*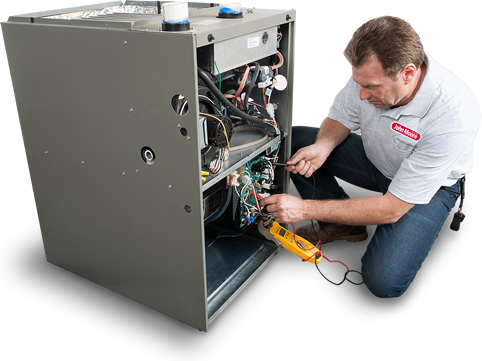 *If your heating system fails within one year of the maintenance, the cost of the $69 tune-up can be applied toward any repairs.
*Mention this special.
Kitchen and mainline stoppages with accessible cleanout. 60-day warranty.
*Mention this special.