John Moore – Fresno Plumbers You've Counted On since 1965
Diverse, unincorporated, and still in touch with its rural roots, Fresno is the perfect home for families that want to live on their own terms. Like its Californian counterpart, this city is about setting your own standards and living the dream. Families here take pride in their homes, many of which are custom designed.
But all homes, old and new alike, need attention from a professional plumber every now and then.
This is where John Moore comes in, and we know that our licensed and well-trained experts will make all the difference for your house's potable water and drainage systems. Whatever your home's plumbing system looks like, we offer a full range of services to keep it running right and can make any repairs or replacements needed so you can continue to live on your own terms.
John Moore's Plumbing Services Include:
Plumbing repair & inspections, Tankless and standard water heater repair & installation, Whole-house re-piping services, Rooter & drain clean services, Sewer stoppage & replacement, Water softeners & filtration, Slab leak detection & repair, Sinks, tubs, faucets, garbage disposals
Does your home have a major plumbing issue right now? Call John Moore today at 713-730-2525 or contact us online for help.
Potable Water Repiping for Fresno
Keeping your home's potable water distribution system up and running can be a challenge when leaks and low water pressure become a problem. Sometimes the path back to a perfectly running system isn't clear, with most homeowners overspending on repairs to delay the inevitable. Whatever your home plumbing system's age, pipe failure will eventually mean a whole-home repipe. Fortunately, John Moore can provide this service and get the repiping done right the first time.
At John Moore, our certified plumbers work almost exclusively with PEX, a new and exciting piping material that outlasts both galvanized and PVC pipes. Built to endure almost any weather, PEX is expandable and lightweight and will not rust or corrode. Unlike PVC, it requires only a few connections along the line and is therefore less prone to leaks and will not break.
Upgrade Your Water Quality with Whole-Home Filtration & Water Softener Solutions
Hard water and chemical contaminants are not uncommon across the Greater Houston Region, and Fresno is no exception.The traces of chemical contamination found in Fresno water may not harm you and your family right away, but it can build up in the body over time, which can have consequences for those with a weak immune system or an autoimmune disease. Likewise, hard water can damage your pipes and fixture with sediment buildup.
Fortunately, John Moore's water treatment plans can make a difference. First, we recommend a whole home filtration system to protect you and your family. Our whole-home water softeners purify all the water in your home, so you and your family won't only have clean water to drink, but also clean water to wash with and bathe in too. We can also install water softeners to go with your filters to combat calcium and magnesium deposits in your hot water heater and pipes. And if you're worried about limescale buildup in your kitchen and bathroom fixtures and appliance, we can help you with our FlowTech products.
Are you ready for the freedom of better filtered water? Contact us today to plan a new water treatment system for your home.
Get Help from a Local Fresno Plumber!
Connect with a John Moore Expert Using a Single Click
Click this button so you can:
Schedule a Job | View Memberships | Learn About Financing
Fall Furnace Tune-Up & Inspection
With a No-breakdown Guarantee!*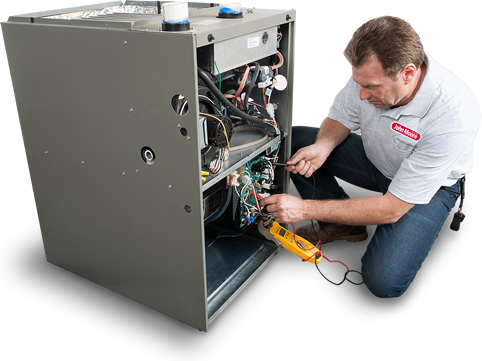 *If your heating system fails within one year of the maintenance, the cost of the $69 tune-up can be applied toward any repairs.
*Mention this special.
Kitchen and mainline stoppages with accessible cleanout. 60-day warranty.
*Mention this special.