Conroe Bathroom Renovation Services
Professional Bathroom Remodeling and Design Services in Conroe
Guaranteed quality by licensed master tradesmen with 0% down financing available today. Call
(713) 730-2525

or Click the button below:
Interior Bathroom Renovations in Conroe
If you own an older home in Conroe, there may be a few things that need to be replaced, repaired, or updated. Suppose your bathrooms look outdated. By working with the John Moore bathroom remodeling team you'll have the expertise of a company that's been around for over fifty years. John Moore ensures top-caliber workmanship, whether you need your entire bathroom redesigned or new shower heads installed. And because we have expert plumbers, electricians, and HVAC technicians in-house, you can expect a smoother renovation process for your bathrooms and superior quality all around.
John Moore's Bathroom Renovation Services Include:
Custom Vanities, Custom Countertops, Lighting Fixtures, Bathroom Faucets, Stand-Alone Tubs, Alcove Bathtubs, Corner Bathtubs, Walk-In Showers, Roll-In Showers, Bathroom Windows, Accent Painting, Wall & Ceiling, Bathroom Tiling
With homeowners more aware about the marketability of their homes, bathroom renovations have become popular all over the Houston area. Without a doubt, John Moore's bathroom renovation and remodeling specialists can help redesign and reconfigure your spaces to make your home more marketable. But what about the smaller repairs and upgrades you're almost forced to do, simply because you can no longer stand to look at calcium buildup around your faucets or a stained, brown shower base that you can't get clean?
It doesn't matter whether you need a whole bathroom revamped or just certain components replaced like vanities, showers, or faucets, John Moore can do it. We will first partner with you to understand your style preferences and goals. From there, we will work together on product selection and ensure every detail is covered from top to bottom. For a complete bath redesign, this would entail choosing the perfect layout and cabinets down to the smaller features like knobs, faucets, and shower heads. And because we take quality seriously, our work is backed by a one year labor warranty and all of the products we use come with manufacturer's warranties.*
*Does not apply in cases of consumer negligence, acts of God (flood, lightning, etc.), riots, or war.
For Bathroom Remodeling in Conroe

Call (713) 730-2525
Or click below to get started today
Click this button so you can:
Schedule a Job | View Memberships | Learn About Financing
*Our one-year warranty excludes damages caused by consumer negligence, acts of God (flood, lightning, etc.), riots, or war.
Fall Furnace Tune-Up & Inspection
With a No-breakdown Guarantee!*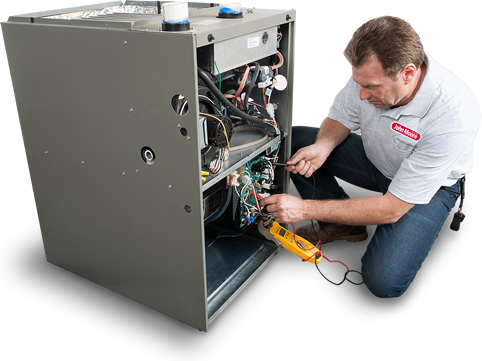 *If your heating system fails within one year of the maintenance, the cost of the $69 tune-up can be applied toward any repairs.
*Mention this special.
Kitchen and mainline stoppages with accessible cleanout. 60-day warranty.
*Mention this special.