Cinco Ranch Bathroom Renovation Services
Bathroom Remodeling in Cinco Ranch With 0% Down Financing
Quality workmanship by our master tradesmen in every detail of your total bathroom renovation. Call
(713) 730-2525

or Click the button below:
Cinco Ranch Bathroom Remodeling Services
Known for its meticulous neighborhoods and homes, Cinco Ranch is one of the most desired places to live in the Greater Houston area. But even the most well-manicured homes age and need updates. As a matter of fact, John Moore gets calls from many Cinco Ranch homeowners inquiring about new tubs, showers, and fixtures. Even if you own a more contemporary home in the area but are unhappy with outdated stock fixtures, we can help you customize your home to reflect more of your personal style.
Have a bathroom remodeling project that you want to be done professionally? John Moore offers a comprehensive selection of bathroom renovation services, and we always back the work we do with a one-year labor warranty*. You can rest assured in our fifty years of service excellence and experience in the Houston area.
John Moore's Bathroom Renovation Services Include:
Custom Vanities, Custom Countertops, Lighting Fixtures, Bathroom Faucets, Stand-Alone Tubs, Alcove Bathtubs, Corner Bathtubs, Walk-In Showers, Roll-In Showers, Bathroom Windows, Accent Painting, Wall & Ceiling, Bathroom Tiling
If your bathrooms are beginning to look a little outdated, there are different things you can do to rejuvenate them. If you need more time to be ready for a complete overhaul of the space, John Moore's bathroom interior design specialists can discuss your budget and provide options that can still help your space come to life. New cabinets, a modern backsplash, or an upgraded shower can improve your home's aesthetics and marketability. And if you're unsure what style you're going for, our bathroom remodeling team can walk you through various samples until we capture your personality and vision.
For Bathroom Remodeling in Cinco Ranch

Call (713) 730-2525
Or click below to get started today
Click this button so you can:
Schedule a Job | View Memberships | Learn About Financing
*Our one-year warranty excludes damages caused by consumer negligence, acts of God (flood, lightning, etc.), riots, or war.
Fall Furnace Tune-Up & Inspection
With a No-breakdown Guarantee!*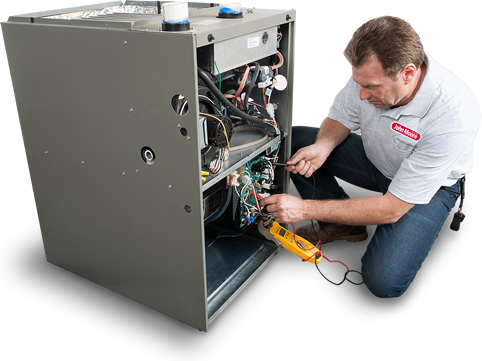 *If your heating system fails within one year of the maintenance, the cost of the $69 tune-up can be applied toward any repairs.
*Mention this special.
Kitchen and mainline stoppages with accessible cleanout. 60-day warranty.
*Mention this special.