John Moore's Expert Plumbers – Championing Your Home Comfort Since 1965
Champion Forest is a quiet retreat from the busy city life of Houston and an idyllic locale for growing families, but your neighborhood is not immune to plumbing problems.
John Moore's 50+ years of experience have taught us plenty about the plumbing needs of Champion Forest and we are here to help with every possible plumbing problem. Whether you are remodeling your home and just want to upgrade your system, or are experiencing problems with your pipes, mainline, or water quality, John Moore can offer customized solutions for your family's needs. With our free inspections and $99 drain clean, we also provide better services at a value you can trust.
John Moore's Plumbing Services Include:
Plumbing repair & inspections, Tankless and standard water heater repair & installation, Whole-house re-piping services, Rooter & drain clean services, Sewer stoppage & replacement, Water softeners & filtration, Slab leak detection & repair, Sinks, tubs, faucets, garbage disposals
Is your family experiencing a major leak? Call John Moore at 713-730-2525 or contact us through our website to get help now.
Leaking / Rusty Pipe Repair, Whole-Home & Horizontal Repiping for Homeowners in Champion Forest
Despite beautiful exteriors, perfect lawns, and tranquil patios, many homes in the Champion Forest area have a secret lurking within their walls. Homes throughout this neighborhood are cursed with aging galvanized pipes. Now an outdated piping material that is almost never used for new home construction, galvanized pipes will all eventually burst or leak, ruining the magnificent walls and floors of the homes in this area. Have you noticed leaks around the house? Are there watermarks on your wall? A moldy smell in your home? John Moore is ready to be your home's hero, offering whole-home repiping with PEX.
What is PEX? This ultra light, flexible, and expandable piping material is the 21st century's latest development in plumbing technology. Built to last, this material will not break like PVC or corrode like galvanized pipes. An easy one time install from our team means peace of mind about plumbing in your home for the rest of your residence.
Whole-Home Filtration, Softening and Contaminant Removal from Potable Drinking Water in the Champion Forest Area
Although water safety is not so much a concern in Champion Forest, the chemicals used to treat your municipal water supply can keep you from enjoying H2O straight from the tap. We've all gone for a drink in the heat of summer only to reel from the sharp bite of chlorine. However, we can all agree that bottled water is wasteful and expensive. Similarly, stand alone filters can't truly get the job done for a whole family. Fortunately, with our whole-home filtration system you'll never again need to worry about whether your family is staying hydrated. Our system filters out poor-tasting, potentially harmful chemicals to create tap water that everyone wants to try.
Are you ready for better water in your home? Contact John Moore today at 713-730-2525 to learn more about our filtration system.
Get Help from a Local Champion Forest Plumber!
Connect with a John Moore Expert Using a Single Click
Click this button so you can:
Schedule a Job | View Memberships | Learn About Financing
Now through November 30th!
Upgrade Your Hot Water Before Winter!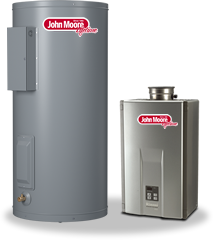 *Expires 11/30/22
*$300 off tank-style heaters and $500 off tankless heaters.
*Mention this special.
Fall Furnace Tune-Up & Inspection
With a No-breakdown Guarantee!*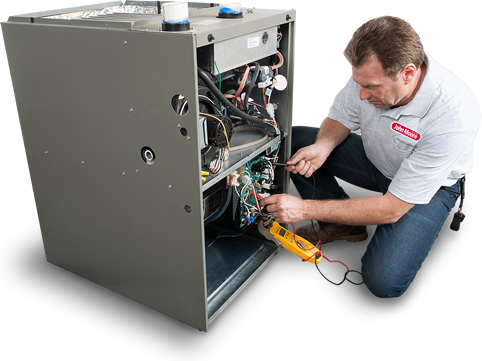 *If your heating system fails within one year of the maintenance, the cost of the $69 tune-up can be applied toward any repairs.
*Mention this special.
Kitchen and mainline stoppages with accessible cleanout. 60-day warranty.
*Mention this special.
Don't Be Left In the Dark!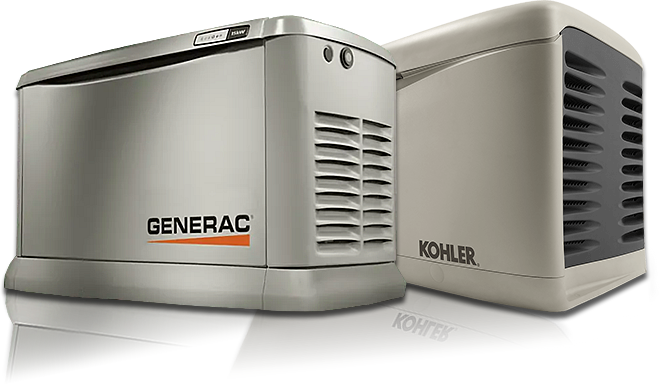 $1,000 OFF
Whole-House Generator
*While Supplies Last
Get Quote > Electrical > Generators
*Mention this special.