Briar Forest Electricians
Rewires, Electrical Upgrades, and Breaker Box Repair in Briar Forest, TX
Increasing Safety in Briar Forest Homes with Electrical Repairs & Upgrades by Licensed Electricians
Briar Forest, the High-Powered Electricians at John Moore are at Your Service
Residing between Gessner, Westheimer, Dairy Ashford, and Buffalo Bayou, over 40,000 Houstonians call Briar Forest home. Electricity is a powerful force, connecting lights, electronics, appliances, electrical panels, and power lines throughout the community of Briar Forest. Speaking of electrical panels, a handful of the many single-family Briar Forest homes built before the 70s are at risk of dangerous panel failures that can lead to house fires.
If your Briar Forest home was built before 1970 and you have no recollection of replacing its original electrical panel, it's time for an inspection to make sure your panel and other electrical wiring components are up to the current safety code. A good place to find out what you're working with is to check the model of your panel against the forsaken, outdated models listed at ismypanelsafe.com.
John Moore's Electrical Services Include:
Electrical Repairs & Upgrades, Breaker Panel Inspection, Repair and Replacement, Rewiring, Electrical Inspections, High-Voltage Repair, Whole-Home Surge Protection, Indoor and Outdoor Lighting, Overhead & Underground Lines, Grounding, Electrical Outlets - Switches & Dimmers, Ceiling Fan & Fixture Installation, LED & Recessed Lighting, Code Corrections
Take note that if you are seeing smoke or signs of fire from your home's electrical system, you have an immediate problem on your hands. First, call your power company to have them shut off the power to your home, and contact 911 or the nearest Briar Forest fire department to extinguish any fire emergencies before you call John Moore.
Electrical Inspections, Outlet Upgrades, Panel Repairs—The Licensed Technicians at John Moore Do it All
For the many Briar Forest homes built before the 1990s, John Moore Services recommends an annual electrical panel inspection. Annual inspections ensure breaker switches are operating properly, that your panel is free of debris, and that your home is safe from the threat of an electrical fire.
Now, if you're experiencing regular outages, flickering lights, humming outlets or switches, John Moore electricals can help determine the root cause of the problem. Whether that's loose wiring, a bad breaker, or grounding issues, our electricians are here to help. In fact, our team can install grounding cables and rods for any home that needs a grounding upgrade. We provide additional upgrades like GFCI outlet replacements, arc fault protectors, and whole home surge protection. When it comes to electrical inspections, repairs, tune-ups, and upgrades, John Moore does it all.
The John Moore Professionals Provide Whole-Home Rewires for Outdated Electrical Systems in Briar Forest Homes
There are a few high-profile offenders in many older electrical wiring systems. These outdated wiring systems include the unstable knob-and-tube wiring, the 2-prong system with grounding problems, or any non-copper wiring material like aluminum that overheats and can cause home fires. Brittle rubber or old paper insulation fail miserably at containing the heat your electrical circuits generate. All of these wiring methods compromise safety and reduce energy efficiency in your Briar Forest home. You're up against high electric bills, power outages, sparks, and fires when using dated wires. New homeowners take caution as well, as pests can also interfere with a home's wiring system.
If your electrical wiring is old, or if you're seeing the warning signs of a problem like power outages, non-functioning switches, sparking, arcing, or dead outlets, it's most likely time for a rewire. At John Moore, our whole-home rewires equip your house with full-fledged electrical grounding, proper copper wires, PVC wire sleeve insulation, arc fault protectors and GFCIs to make sure you're safe and saving energy.
Electrical problems are not to be taken lightly, especially with old electrical systems that pose a real hazard to homeowners. Extinguish a future fire with a whole-home rewire!
Get Instant Electrical Help in Briar Forest!
Connect with a John Moore Expert Using a Single Click
Click this button so you can:
Schedule a Job | View Memberships | Learn About Financing
Kitchen and mainline stoppages with accessible cleanout. 60-day warranty.
*Mention this special.
Fall Furnace Tune-Up & Inspection
With a No-breakdown Guarantee!*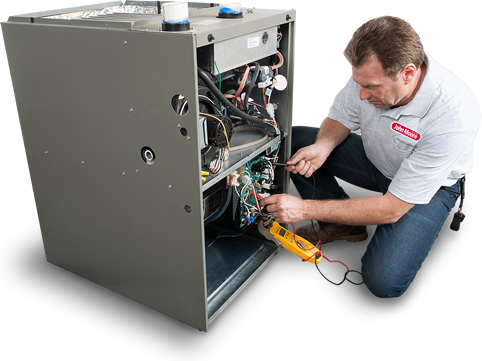 Get a 30-point inspection and tune-up to keep your system in optimal condition!
*If your heating system fails within one year of the maintenance, the cost of the $69 tune-up can be applied toward any repairs.
*Mention this special.