Pest Control Service in Baytown
Professional Animal Removal and Pest Control in Baytown, Texas
Expect Moore from One of Baytown's Best Exterminators
Why Pest Control is Important in Baytown Homes
Living in Baytown's humid subtropical climate surrounded by marshlands and swamps, residents shouldn't be surprised by the types of insects and animals lurking around the area. Pests ranging from creepy crawlies to wildlife and rodents are able to squeeze their way into Baytown homes through cracks, weep holes, gutters, and openings around utility lines. What are they looking for? Warmth, food, water, and protection from predators. Pests in your home can be a nuisance— and worse— some pests like roaches and rodents can potentially transmit life-threatening diseases. It's important to call a professional pest control company right away if you're hearing noises coming from your walls or find droppings in your kitchen cabinets. By calling John Moore, you'll be backed by one of the leading pest control experts in the Gulf Coast.
John Moore's Pest Control Services Include:
Standard Pests: roaches, spiders, indoor ants, millipedes, centipedes, wasps, moths, flies, Termites, Mosquitos, Rodents and other wildlife (possums, raccoons, squirrels, bats, and snakes), Bed bugs, Fleas and ticks, Bees, Fire ants

Before your house becomes infested with ants, roaches, or mice, call John Moore at 713-730-2525 to eradicate potentially disease-carrying pests for good.
Wipe Out Termites with Expert Termite Control in Baytown
Wondering why homeowners in Baytown and the general Gulf Coast Region have termite problems? Well, not only is the local climate ideal for termites to reproduce and nest, but there are also a few different types of destructive termites found in the Gulf Coast. Three of the most prevalent termites in Baytown include drywood termites, formosan termites, and subterranean termites. Like all living creatures, termites need food to survive. Unfortunately, their main source of nutrition comes from what many homes are made from: wood.
How do you know if you have a termite infestation? With drywood termites, you typically won't be able to tell. But with formosan and subterranean termites, you may notice a swarm of termites in your yard; small, dirt tunnels going from your yard to your home; tiny, seed-like pellet droppings that are the color of wood; or translucent wings near entry points into your home.
If you see any of these signs or if you just want to be proactive and have a professional termite exterminator in Baytown take a look, John Moore offers free termite inspections. If we find signs of termites, we will customize a treatment plan for your home and the termites we find. Our annual termite treatment plans use a combination of liquid and foaming termiticides as well as wood treatments that stop termites in their tracks. And as always, any chemical that we use has been risk-assessed and deemed safe for residential use by the EPA.
Long Term Solutions for Mosquito Treatment in Baytown
Mosquitoes breed in standing water, which Baytown has a lot of.  With marshes and swamps all around Baytown, you've probably had your fair share of mosquito bites over the years. And If your property has pockets of low-lying land, you're bound to have mosquitoes stay and reproduce after a heavy rain. In the past, Houston homeowners were more likely to tolerate these pesky little bugs, but with hundreds of cases of the West Nile virus and Zika across Texas, you may want to consider long-term protection from mosquitoes around your yard and home.
When you call John Moore for mosquito control, we will first assess what's causing them to favor your property. To keep them away for good, we need to eliminate their breeding grounds and create a chemical barrier that repels mosquitoes away from your yard and home. With John Moore's Mosquito Plus program, our pest control specialists treat your yard for mosquitoes every other month with a top-performing mosquito repellent that also fends off other insects like roaches, ants, centipedes, and millipedes.
For expert mosquito control in Baytown, call 713-730-2525.
Safe and Effective Rodent & Wildlife Removal in Baytown
John Moore is often called upon to safeguard Baytown homeowners from sneaky rodents and wildlife animals that have crept into garages, attics, and walls. Not only are rodents notorious for damaging electrical wires and building materials, but also they are capable of biting humans and transmitting disease. By calling a professional pest control company in Baytown, like John Moore, you are relying on a trained to get rid of mice, rats, and other animals in the safest manner possible with your children and pets first in mind.
One of the most important steps of our animal removal process is performing an exclusion to seal off entry points that rodents and critters use to enter and exit your home. After the exclusion, we will eradicate the mice or rats from your home by safely setting up glue traps and snap traps in far reach of your children and pets. Finally, we will perform a disinfecting process to neutralize bacteria that may cause disease as well as odors that may attract other animals to your home.
In accordance with Texas State laws, John Moore removes wildlife animals like bats, raccoons, and squirrels, using humane strategies. Once caught, we release all wildlife into a nature preserve at least 10 miles from your home.
Get Instant Pest Control Help in Baytown!
Connect with a John Moore Expert Using a Single Click
Click this button so you can:
Schedule a Job | View Memberships | Learn About Financing
Now through November 30th!
Upgrade Your Hot Water Before Winter!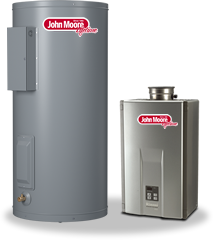 *Expires 11/30/22
*$300 off tank-style heaters and $500 off tankless heaters.
*Mention this special.
Fall Furnace Tune-Up & Inspection
With a No-breakdown Guarantee!*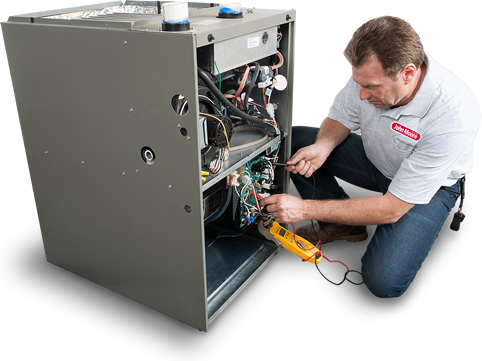 *If your heating system fails within one year of the maintenance, the cost of the $69 tune-up can be applied toward any repairs.
*Mention this special.
Kitchen and mainline stoppages with accessible cleanout. 60-day warranty.
*Mention this special.
Don't Be Left In the Dark!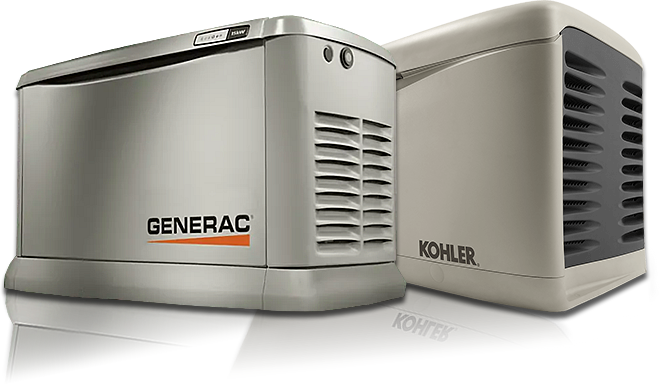 $1,000 OFF
Whole-House Generator
*While Supplies Last
Get Quote > Electrical > Generators
*Mention this special.