Alvin Bathroom Renovation Services
Custom Bathroom Design and Restoration by Alvin's Top Remodeling Experts
From small repairs to total bathroom renovations, count on John Moore to get the job done right. Call
(713) 730-2525

or click the button below:
Alvin's Trusted Bathroom Remodeling Service Provider
Since 1965, homeowners in Alvin and throughout the Greater Houston Area have relied on John Moore for the quality of service we bring into their homes. When utilizing a whole-home service like John Moore for bathroom renovations, you can avoid the hassle of hiring and coordinating multiple contractors. Our bathroom remodeling services transform and upgrade bathrooms, allowing homeowners to realize the home of their dreams.
A Wide Range of Design Options
John Moore offers a range of bathroom design and remodeling services to meet any needs, be they small jobs like replacing fixtures and faucets or extensive overhauls like making your tub, sinks, and showers handicap accessible. If you're living in one of Alvin's older homesteads, your home may need a bathroom overhaul, updated plumbing, and contemporary features to match your taste. Even if you own a new home, you can replace stock features or add an accent wall to give it more of your style.
John Moore's Bathroom Renovation Services Include:
Custom Vanities, Custom Countertops, Lighting Fixtures, Bathroom Faucets, Stand-Alone Tubs, Alcove Bathtubs, Corner Bathtubs, Walk-In Showers, Roll-In Showers, Bathroom Windows, Accent Painting, Wall & Ceiling, Bathroom Tiling
All Licensed Tradesmen for Bathroom Renovations in One Place
When tackling a job like a bathroom remodeling, it's better to go with a company that can provide you with an effective means for integrating your plumbing, drywall, and fixture installation all in one, rather than having to deal with the hassle of wrangling separate contractors for each job. At John Moore, a whole team of installers, plumbers, electricians, and HVAC experts is under one roof, meaning you'll enjoy a smoother renovation process.
Planning and Design
Before we begin, a design specialist will meet with you about your needs, style, and budget. We will take you through any options, discovering which floors, finishes, and fixtures match your vision and are ideal for you and your family's preferences. For homeowners who want a safer, user-friendly bathroom, we proudly offer bath-to-shower remodels for roll-in or walk-in accessibility that include safety features such as textured flooring and in-shower railing to help prevent slipping. We use a wide range of products, and most of the time, we can install the fixtures you provide.
0% Down Financing
We know our Alvin neighbors are struggling with inflation. But we also understand that some repairs and bathroom remodels can't and shouldn't wait. So, we offer 0% down financing for qualified homeowners with options that will fit within YOUR budget.
For Bathroom Remodeling in Alvin

Call (713) 730-2525
Or click below to get started today
Click this button so you can:
Schedule a Job | View Memberships | Learn About Financing
*Our one-year warranty excludes damages caused by consumer negligence, acts of God (flood, lightning, etc.), riots, or war.
Fall Furnace Tune-Up & Inspection
With a No-breakdown Guarantee!*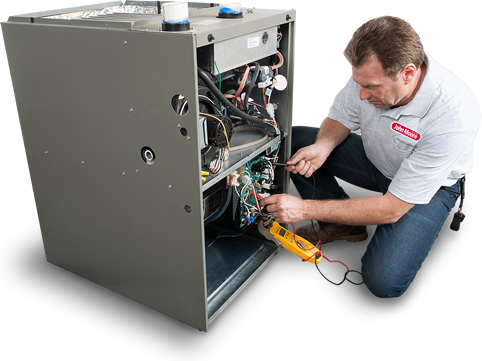 *If your heating system fails within one year of the maintenance, the cost of the $69 tune-up can be applied toward any repairs.
*Mention this special.
Kitchen and mainline stoppages with accessible cleanout. 60-day warranty.
*Mention this special.