Sherwood Forest Bathroom Renovation Services
Bathroom Renovation Professionals for Homeowners in Sherwood Forest
Top quality bathroom designs and renovations from the #1 trusted name since 1965. Get it touch. Call
(713) 730-2525

or Click the button below:
Sherwood Forest Bathroom Repairs, Renovations, and Remodeling
With high-quality homes in great location, Sherwood Forest homeowners are always looking for ways to sustain the value of their property and neighborhood. Thankfully, John Moore offers a range of bathroom renovations service to maintain the marketability of your home. Upgraded bathrooms, new tubs, tile, and showers are some of the most common renovation projects that we are called for.
What's the advantage of going with John Moore? We guarantee quality results and have a whole integrated team of renovation specialists, plumbers, electricians, and a/c technicians to ensure your bathroom remodels as smoothly as possible. By working with just one contractor for all your home service needs, your project can run more efficiently, and you won't have to deal with the hassle of coordinating multiple teams.
Whatever your vision is for your bathroom, John Moore offers a variety of bathroom remodeling services to help you reach your goals. From full bath remodels to bathroom drywall repair and painting, you can feel confident in the caliber of our completed projects and rest assured in the quality products we use. Not only do we warranty* our work, but most of the products we use are also covered by a manufacturer's warranty.
John Moore's Bathroom Renovation Services Include:
Custom Vanities, Custom Countertops, Lighting Fixtures, Bathroom Faucets, Stand-Alone Tubs, Alcove Bathtubs, Corner Bathtubs, Walk-In Showers, Roll-In Showers, Bathroom Windows, Accent Painting, Wall & Ceiling, Bathroom Tiling
Custom Bath & Kitchen Design in Sherwood Forest
Whether thinking about completely overhauling your master bathroom or just having a few changes in mind, John Moore can perform almost any project. Do you want to completely reconfigure your space and add new tiles, cabinets, and vanities? Our bathroom renovation team can help you determine how to get the most bang for your budget, and we have many selections to choose from.
When you consult with our renovations specialist, we aim to understand your vision and bring it to life. If you're not sure what style you're going for, we can review various style samples, including traditional, modern, rustic, and transitional, until you find a look that is right for you. Suppose you're ready to take on a major bathroom renovation. In that case, John Moore offers a 0% down financing option to qualified homeowners so you can get all your renovations done without having to wait.
For Bathroom Remodeling in Sherwood Forest

Call (713) 730-2525
Or click below to get started today
Click this button so you can:
Schedule a Job | View Memberships | Learn About Financing
*Our one-year warranty excludes damages caused by consumer negligence, acts of God (flood, lightning, etc.), riots, or war.
Fall Furnace Tune-Up & Inspection
With a No-breakdown Guarantee!*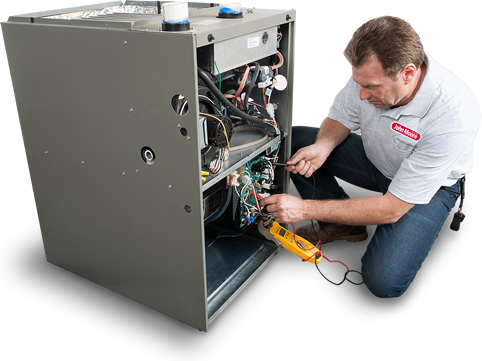 *If your heating system fails within one year of the maintenance, the cost of the $69 tune-up can be applied toward any repairs.
*Mention this special.
Kitchen and mainline stoppages with accessible cleanout. 60-day warranty.
*Mention this special.