Seabrook Plumbers for your Seabrook Dream Home
John Moore Offers Better Home Plumbing for Your Neighborhood – Serving Seabrook Since 1965
Seabrook is an idyllic community along the water, and the unique architecture and spirit of the city makes it a beautiful place to live. You can't go far without hearing the cry of the seagulls here, and the fresh seafood options in this neighborhood would make even New Orleans jealous. But even paradise isn't exempt from plumbing problems, and John Moore should be the first number on your speed dial when things go wrong. Whether you're experiencing a leak or just want help remodeling your bathrooms, John Moore has a full range of plumbing services for all your home's needs.
With expert, licensed plumbers ready to provide professional, courteous service, John Moore is the perfect option for families who want to reclaim their home from a plumbing nightmare.
John Moore's Plumbing Services Include:
Plumbing repair & inspections, Tankless and standard water heater repair & installation, Whole-house re-piping services, Rooter & drain clean services, Sewer stoppage & replacement, Water softeners & filtration, Slab leak detection & repair, Sinks, tubs, faucets, garbage disposals
Are you ready for worry-free plumbing? Call us today at 713-730-2525 or contact us through our website.
Repiping Your Seabrook Home with PEX Piping to Virtually Eliminate Pipe Failure in the Future
Have you noticed leaks from your pipes or water marks along your walls? Is there a strange, musty smell throughout your home or signs of mildew? Maybe you've noticed low water pressure too? These are all signs of pipe failure, and a whole home repipe may await your family. Fortunately, John Moore offers the best in home repiping and works only with the most modern materials to ensure your home stays free of problems long into the future.
John Moore offers repiping with PEX, the latest pipe technology available on the market. PEX is flexible and durable, able to withstand extremes of temperature, and impervious to breaks, rust, and corrosion. With fewer connections than PVC piping, this material is also less prone to leaks.
Take the Guess Work Out of Water Safety with Water Quality Solutions by John Moore in Seabrook
Are you worried about the water quality coming from your tap? Although Seabrook's water supply is separate from Houston's, you may have seen recent news stories highlighting dangerous chemicals or bacteria detected the area's water supply. With John Moore's whole-home filtration system, you can take the guess work out of water safety and even combine your system with our added carbon block filtration to create an extra layer of security for the home. We also offer water softeners for your home's hot water heater to break down chemical buildup and calcium deposits.
Whatever your home's water needs, you can count on John Moore for solutions. Contact us today!
Get Help from a Local Seabrook Plumber!
Connect with a John Moore Expert Using a Single Click
Click this button so you can:
Schedule a Job | View Memberships | Learn About Financing
Fall Furnace Tune-Up & Inspection
With a No-breakdown Guarantee!*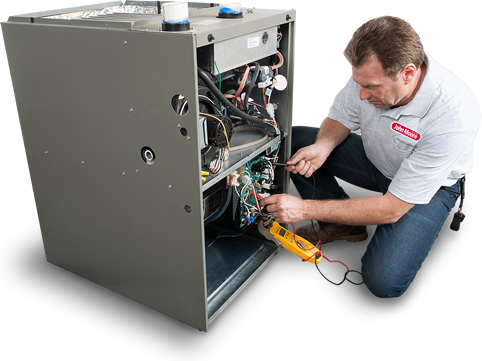 *If your heating system fails within one year of the maintenance, the cost of the $69 tune-up can be applied toward any repairs.
*Mention this special.
Kitchen and mainline stoppages with accessible cleanout. 60-day warranty.
*Mention this special.