La Porte Pest Control Services
Extermination and Wildlife removal in La Porte, Texas
John Moore Does More than Exterminations in La Porte
Why Pest Control is Important in LaPorte
With its humid, warm climate, La Porte provides an ideal habitat for a host of different wildlife animals and insects. Most of the time, so does your home. And it's not just food that pests are looking for. Homes provide warmth, shelter, and protection from predators. So really, any home with entry points can be a target. Many homeowners aren't fully aware of the threat that some bugs and animals pose. Not only do you have to worry about being bitten, but also pests like roaches and rodents have the potential to transmit diseases like Salmonellosis through direct contact with secretions and contaminated dust.
One other thing that homeowners don't realize is the amount of damage pests can cause to their home. They can soil your attic insulation, gnaw through electrical wires, and chew up your baseboards. But don't worry, John Moore can help you repair those damages without searching for another contractor. That's what makes John Moore different from most pest control companies in La Porte. We not only eradicate pests from your home, but we also clean up behind them if you need us to
John Moore's Pest Control Services Include:
Standard Pests: roaches, spiders, indoor ants, millipedes, centipedes, wasps, moths, flies, Termites, Mosquitos, Rodents and other wildlife (possums, raccoons, squirrels, bats, and snakes), Bed bugs, Fleas and ticks, Bees, Fire ants
Are roaches or rodents taking over your home? Call John Moore right away at 713-730-2525 to schedule your free pest inspection in La Porte.
Termite Exterminators in La Porte
Situated right by the Gulf of Mexico, La Porte provides the perfect nesting conditions for different types of termites. As the warmer season starts, colonies of termites emerge to find new, moist structures to invade. What signs should you look out for? Different termites leave different tracks behind. For example, formosan termites build mud tubes to travel from the ground to a wooden structure like your home. You may also spot their carton nests made from soil and wood.
The scary thing is that there can be a million subterranean termites in one colony, so keep in mind that the threat of termite infestations and re-infestations is real, especially in La Porte and the Gulf Coast area.
Drywood termites, on the other hand, don't build tunnels out of mud. Instead, the will seek out any dry wood they can find to live inside of, including window panes, door frames, furniture, and foundations. If you have drywood termites, you may notice mounds of wood-colored droppings around those areas of your home, but oftentimes they go undetected for years. If untreated, these termites can start new colonies in different parts of your home. John Moore provides free termite inspections if you think you may have termites and aren't quite sure how to check. We will inspect the inside and outside of your home at no cost before we decide on a termite extermination and protection plan that will work for you.
La Porte Pest Control Experts: Get Rid of Mosquitoes for Good
With bayous, marshland, and heavy rain seasons, it's no wonder that La Porte homeowners are calling John Moore for mosquito treatment. Do-it-yourself solutions like bug spray and citronella candles can only do so much. When you're trying to fight the good fight against West Nile and Zika-carrying mosquitoes, you're probably going to need the help of a professional mosquito treatment company to get the best results.
To achieve a mosquito-free environment, you'll need to find where mosquitoes are breeding and eliminate those breeding grounds. Once you do this, you will likely need continuous repellent treatment to keep mosquitoes away from your yard for good. With our Mosquito Plus program, John Moore will apply one of the most effective mosquito treatments to your yard every other month. This treatment plan also addresses other bug problems including roaches, ants, and spiders.
To learn more about John Moore's Mosquito Plus Program or our one-time mosquito treatment in La Porte, call 713-730-2525.
Pest Control in LaPorte to Keep Mice, Rats, and Rodents at Bay
It's not uncommon to have mice or other wildlife animals squatting in your home. Most homes, including the ones in LaPorte, haven't been sealed to prevent animals from entering. With a plethora of rodents and animals scouring your area for snacks and a safe habitat, they're going to find what they're looking for in your home if given the opportunity. Where are these entry points exactly? Think about the gaps around utility lines, cracks in siding, and possible damage on your roof.
As a top pest control company in La Porte, John Moore is committed to addressing your rodent or animal issue in its entirety. Before we expel rodents and wildlife from your home, we will seal up any obvious access points so more animals cannot come in. We will either trap or remove the animals using techniques that keep your family and pets safe. Finally, we will disinfect contaminated areas of your home and discuss home repair services for any damages left behind.
If your home is invaded by a raccoon, opossum, squirrel, bat, or other wildlife animal, we are required Texas State law to remove it humanely and place them in a nature preserve.
Get Instant Pest Control Help in La Porte!
Connect with a John Moore Expert Using a Single Click
Click this button so you can:
Schedule a Job | View Memberships | Learn About Financing
Fall Furnace Tune-Up & Inspection
With a No-breakdown Guarantee!*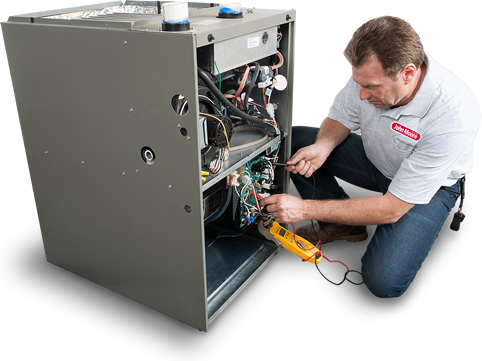 *If your heating system fails within one year of the maintenance, the cost of the $69 tune-up can be applied toward any repairs.
*Mention this special.
Kitchen and mainline stoppages with accessible cleanout. 60-day warranty.
*Mention this special.