John Moore Plumbers: Serving Cypress Since 1965
Tucked away northwest of Houston, Cypress is a thriving community that values family and pride of ownership in one's home. But plumbing problems can jeopardize all you have worked to build and create unnecessary stress. Fortunately, John Moore has a solution for every plumbing problem, and our experts have been working with the Cypress community for over fifty years.
Although most of the residential communities in this area are newer– ranging from the 1990s forward– your plumbing system still needs care and attention to perform at its best. With a free inspection always included and a $99 drain clean, John Moore makes regular maintenance easy. But what about when things go wrong? We offer a full spectrum of services from repiping to main line repair and water quality solutions.
John Moore's Plumbing Services Include:
Plumbing repair & inspections, Tankless and standard water heater repair & installation, Whole-house re-piping services, Rooter & drain clean services, Sewer stoppage & replacement, Water softeners & filtration, Slab leak detection & repair, Sinks, tubs, faucets, garbage disposals
Are you experienced sewage backup or a major leak right now? Call John Moore at 713-730-2525 or contact us through our website. We schedule appointments 24 hours, 7 days a week.
Replacing PVC with PEX a Common Water Repiping Service for Cypress Homes
Have you noticed watermarks in your home? If so, it may be time to call John Moore for a whole home repipe. Although most homes in Cypress were built after the age of galvanized pipes, your home may still use PVC piping if it was built more than 10 years ago. With time, even PVC will wear down and eventually burst, causing leaks and low water pressure.
John Moore always uses PEX for repiping, and this material represents the latest in 21st century plumbing technology. Flexible and durable, PEX is the perfect upgrade for your home and your family. These pipes will never corrode, can endure freezing temperatures better than PVC, and require fewer tie ins and connections, reducing the potential for leaks.
Water Quality Solutions from John Moore to Fend Off Bacteria & Contaminants
Especially in Cypress, where summer temperatures can top 100°F, it is critical to stay hydrated. But how can we convince our families to drink the tap water at home if it tastes terrible? Fortunately, John Moore has the perfect solution. With our whole-home filtration system, you can keep your family hydrated all year long. Worried about water safety? It seems like the Greater Houston Region's water quality is always in the news. From bacteria to chemical contaminants, there is always a new scare to keep us questioning our water supply. Adding carbon block filters to your whole-home filtration system will keep your family worry free.
Ready for better tasting, safer water in your home? Call John Moore at 713-730-2525 or contact us here.
Get Help from a Local Cypress Plumber!
Connect with a John Moore Expert Using a Single Click
Click this button so you can:
Schedule a Job | View Memberships | Learn About Financing
Fall Furnace Tune-Up & Inspection
With a No-breakdown Guarantee!*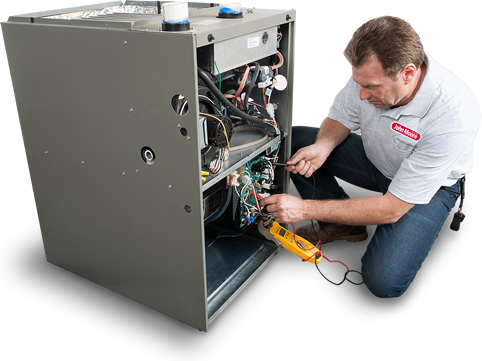 *If your heating system fails within one year of the maintenance, the cost of the $69 tune-up can be applied toward any repairs.
*Mention this special.
Kitchen and mainline stoppages with accessible cleanout. 60-day warranty.
*Mention this special.